Starting today, you can sign up for a new and expanded field trial that makes it easier to find your stuff across Google, whether you're searching on Google.com or searching in Gmail.
Following the introduction of 'Search Plus Your World' that integrated social results into Google Search, Google is now testing the customised search feature for Gmail users, who can now search across a range of Google products from a single search box.
In Gmail, as you begin to type into the search box, you'll instantly start seeing relevant emails from Gmail as well as results from Google Drive, Google Calendar, and more. "When you're looking for something, you should be able to find what you need quickly and easily without needing to think about where it might be, whether it's in your email or out on the public web," Google software engineer, Bram Moolenaar, said in a blog post on Monday.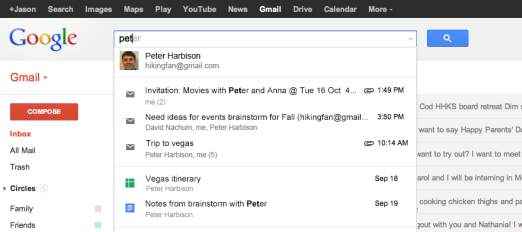 Searches on Google.com will include relevant information from Gmail, and also files, documents, and spreadsheets from Google Drive, which will appear on the right hand side of the results page.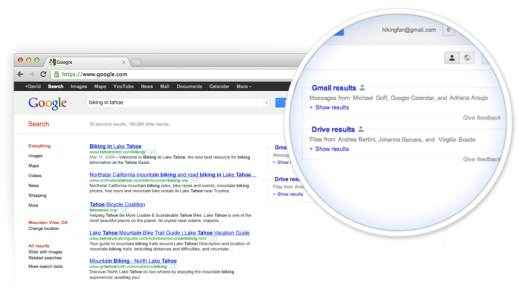 Moolenaar reveals the company had launched a field trial of the feature in August and integrated Google Search with Gmail search. After positive feedback from users, Google decided to include files from Google Drive and other services into the customised search feature.
Users willing to participate in the trial should visit the updated field trial page and select Join the field trial. It's notable the trial is only available in English and for @gmail.com addresses, not available on Google Apps accounts.
Also read,