Google Drive and Google Docs have recieved a new update that focusses on users with low or no vision at all. Google has now included better keyboard accessibility, support for high-contrast mode, zoom support. Google has also improved usability of its services via screen readers and Braille displays.
The new update brings better support across all google editors. Major features in the update include:
- Support for alt text on images in Docs, so you can tell a screen reader what they should say to describe an image

- Better support for using a keyboard to edit charts and pivot tables in Sheets.

- Additional screen reader improvements specifically for Docs, Sheets and Slides, including support for spelling suggestions, comments and revision history.

- The ability to quickly search the menus and perform actions in Docs, Slides and Drawings (and soon Sheets and Forms)—even if you don't know the action's key sequence.

- Refreshable braille display support.

- Nicer text to voice verbalization.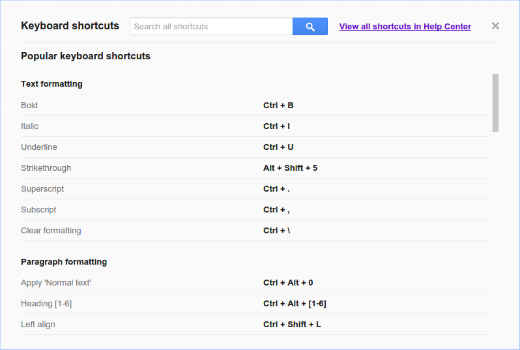 This update brings the availability of cloud based Google services to the differently abled. Tto find more about the new update, visit the Google accessibility site.
Source: Googledrive blog