Make 2021 your best year with IBM Developer
Make 2021 the year where you truly shine, grow, build & Code. Get support and motivation from the IBM Developer community. #IBMDeveloper #CodePatterns
Click here to know more
Advertisements
Its odd that it took Google so long, but finally they have released a version of Chrome for Android. Opera and Mozilla Firefox have long established a presence in the Android Market, Mozilla even offers multiple channels of Firefox for Android. Still, better later than never.
Google Chrome for desktop has been steadily gaining a slew of features such as extensions, apps, syncing of browser data, cloud printing, instant and a lot more. Only some of these features have transitioned to the mobile version. It is still beta though, and does include a number of features not available in its desktop counterpart. Although Google does say that they will find their way to Chrome for desktops eventually.
Despite Chrome's minimal interface, its tab UI isn't exactly mobile friendly. So while the tablet version of Google Chrome does feature the desktop-style tab UI, the mobile version has a different tab mechanism that better suits mobile browsing. On Chrome for Android, one can switch from one tab to another by swiping left or right. An overview of open tabs stacks them on top of each other like a "deck of cards" as Google calls it. To see this in action, check out the video at the end of this post.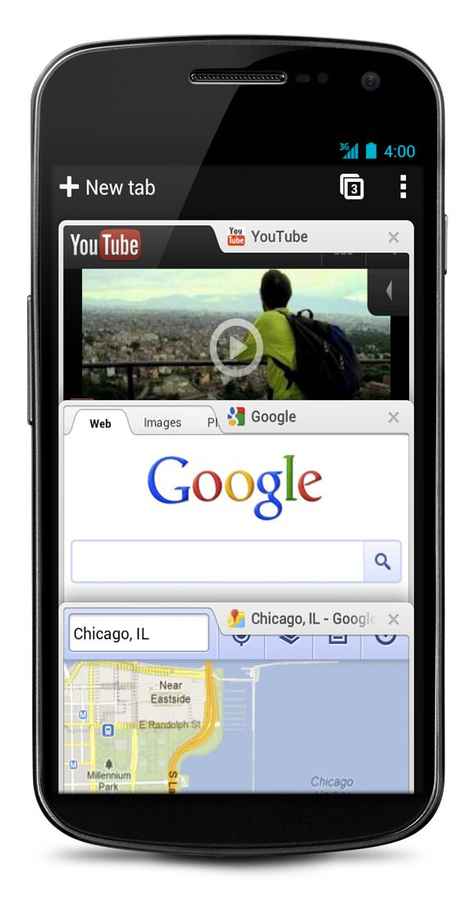 To further ease browsing on small screen, Chrome can zoom in on links to make it easier to select and browse links.
Just like Google Chrome for desktops, the Android version has Sync baked in. So if you connect it to a Google account also linked with Chrome for desktop, you will be able to see your bookmarks on mobile as well. The Android version also includes the Chrome omnibar, so if you have Sync enabled, the omnibar will take advantage of your browser history to give better suggestions. Chrome has also been able to sync tabs for a while, and now the mobile version can take advantage of that as well, by giving you access to the list of tabs open on your desktop on the go.
Behind all this, Chrome still has a multi-process architecture so individual tab crashes don't bring down the browser. The mobile version also support GPU-acceleration for the canvas. Google Instant, which starts loading pages while you are typing a URL, while a boon on the desktop can be a bandwidth hog on mobile; so while it is supported on the Android version, it is only enabled when WiFi access is detected. For privacy-concerned users, yes, Incognito mode is also supported. Since Adobe recently decided to stop developing new versions of Flash for Mobile, and will only be support Flash content packaged as mobile apps, Google Chrome for Android does not support Flash, not even the version currently available and supported on Mobile.
One feature that Google Chrome desktop users might be jealous of is tab scrolling, which it seems is supported in the Android version. Chrome is still quite poor at managing windows with too many tabs, as tabs keep getting smaller instead of scrolling. In the tablet version though, tab scrolling will be supported.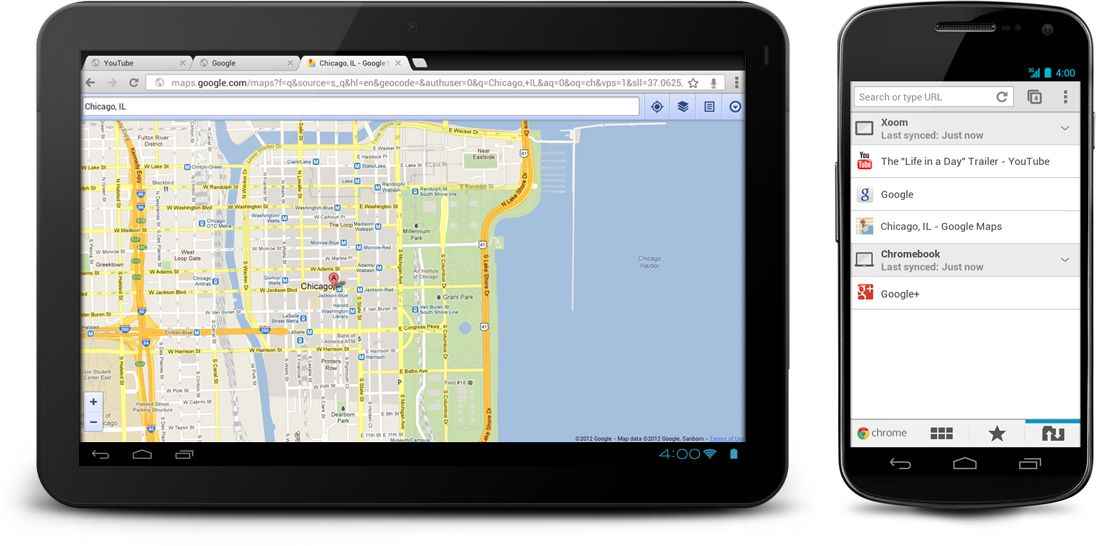 If you are a developer, all the HTML5 goodness is there in the mobile version, WebWorkers, Indexed DB, Web Sockets etc. are all supported. The bigger and more exciting feature though is support for remote debugging. This is accomplished by enabling debugging on the mobile version of Chrome, and then debugging it on Chrome on the desktop via and Android SDK debugger.
The catch for now is, again, that is still beta, and that it is only available for newer Android 4.0 ICS based tablets and mobiles. If you have such a device, you can download Chrome from the Android market. In any case you can check out the following video that highlights some of these features: