Back in 2008, Sundar Pichai, who was VP Product Management, and Linus Upson, Engineering Director at Google at that time, introduced Chrome internet browser as a fresh take on other browsers. At that time, Internet explorer was reportedly giving a horrid time to its users and Mozilla Firefox was becoming the preferred browser. Since its launch, Google Chrome has seen an upward spiral of growth and 10 years later, it has 59.69 percent market share, according to StatCounter. To mark its 10th anniversary, Google has introduced some changes to its famous offline Dino Game. Instead of just jumping and collecting points, the dinosaur will now collect cakes.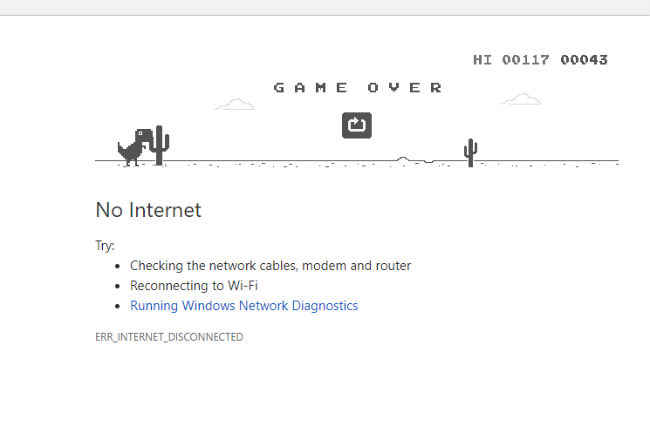 The Dino Game appears when a user doesn't have an internet connection and tries to visit a webpage. Chrome initially displays a "No internet" page suggesting users to try "Checking the network cables, modem, and router" or "Reconnecting to Wi-Fi." If you press the space key (or tap on a smartphone), the 8-bit game starts with a tyrannosaurus running through a desert landscape with the space key helping it to jump and avoid obstacles.
In the birthday edition, the dinosaur will collect a birthday cakes and wear a party hat while the background features balloons. Available on both desktop and mobile, the special edition of the game will reportedly be available for the entire month of September. The development comes at a time when Google is about to release Chrome version 69. To know more about the Chrome release schedule, you can visit this page.
For more technology news, product reviews, sci-tech features and updates, keep reading Digit.in or head to our Google News page.