Flipkart will soon be launching a digital store, with reports of a new section called Flyte being spotted on the online retail site, before being pulled. Responding to CrazyEngineers, Flipkart has confirmed the existence of the soon to be launched feature:
"Please be informed that the Flyte Digital Store is a feature newly added to our website and is not open to public as of now. It will take another 3-4 weeks for this to be accessible to our customers."
Plans for launching the service have apparently been afoot for a while, and Flipkart recently acquired a couple of relevant companies before its LetsBuy acquisition. Apart from music, Flipkart would probably also launch e-books on Flyte, along other digital media downloads.
Reports peg the expected price of song downloads to be Rs. 10, with the ability to re-download the mp3 up to four times. While the price seems fair, we wonder just how well the service will be adopted in India. Check out the below screenshot, sourced by Woikr.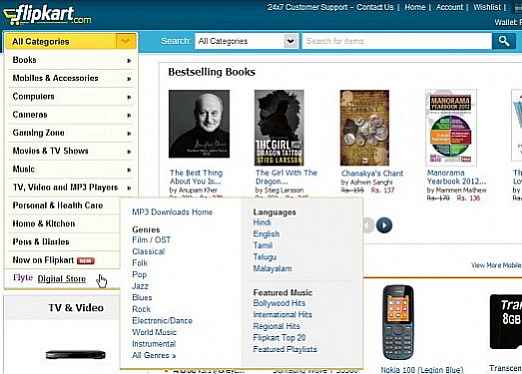 Source: Woikr via CrazyEngineers