Flipkart has launched a new Marketplace platform with 50 sellers onboard.
Online retailer Flipkart is looking to change its business model as it recently announced a new marketplace system. Dubbed as Flipkart Marketplace, the new system is said to transform the site into a "virtual mall" and provide customers access to various sellers and brands on one platform.
Moreover, users will be able to compare sellers and get the best prices at varied service levels for most products. Flipkart will also be introducing categories such as clothes, shoes among others.
The new business model of Flipkart, believed to be inspired from eBay and Amazon, indicates the company will no longer have an inventory of its own.
Flipkart in a release explains what the new system brings in for users as well as sellers. The company says users will continue to enjoy COD/EMI options and return/replacement policies.
One of the important highlights of the new system is that Flipkart will continue to take care of shipping and doorstep delivery through its logistics partners. A new protection programme will be formed to resolve complaints.
For sellers, Flipkart says it will bring in a "rigorous onboarding process" for identifying the sellers and to ensure sale of genuine products. Sellers who provide a superior customer experience will get prominence on Flipkart Marketplace. Flipkart further says the new system will encourage the SME community.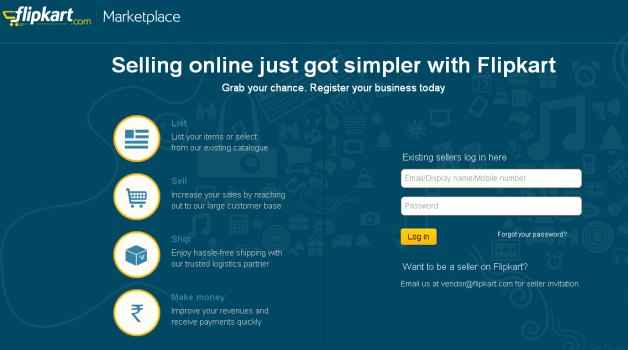 "We created the blueprint for Flipkart Marketplace with the determination to take online shopping to the masses. While on the one hand it furthers the Flipkart promise of customer delight by giving more choices at competitive prices, it also serves as the foundation for entrepreneurship to flourish without having to worry about investing in any physical or virtual infrastructure and yet access millions of customers across the country with just a click," says Sachin Bansal, CEO and Co-Founder, Flipkart.
Flipkart's Marketplace is set to change the industry trends with customers now having more choices alongside retailer's assurance of genuine products. In the sellers' point of view, the new system ensures they have exposure to a some 80 million unique visitors of Flipkart.
What do you think of Flipkart's new Marketplace platform? Let us know in the comments section below:
Source: BusinessWireIndia