Facebook is introducing a new feature through which it suggests status updates to users. This feature will track user statistics like preferred content, recent activities, comments and shares to find probable status updates that someone may want to put up.
Facebook has been rolling out intuitive tweaks lately to enhance user experience. A week ago, it blogged about an update where a user's news feed will be filtered according to time spent on a story. It will record how much time a person spends reading one story in comparison to others, and rate its importance accordingly. Earlier, the parameters of refining the news feed were based on likes, comments and shares to posts. But Facebook stated that these statistics do not necessarily mean that it is preferred content.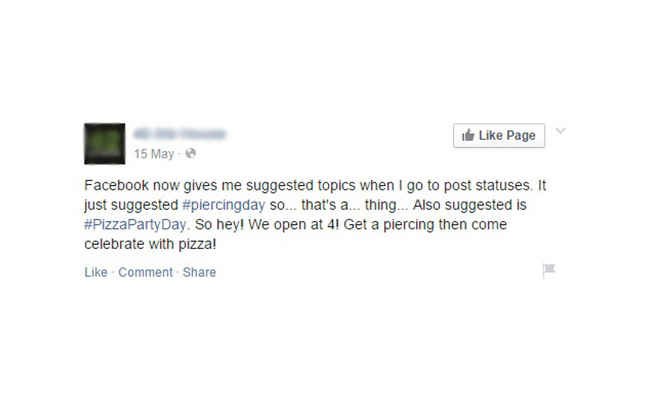 By providing suggested topics for statuses, Facebook will include a Twitter-esque feature of giving hashtagged options that are relevant to a user. In this way, users can simply choose the suggested status instead of having to write on their own. Facebook is probably looking to obtain more activity from users, and also make their social activity more personalized.
Source: Zee News