Facebook has been trying for long to up its revenue. But how far it would go to do that? Facebook is reportedly charging $100 to send its founder and CEO Mark Zuckerberg a message on the social networking website.
According to a Mashable report, users can pay the social networking company to send a message to Zuckerberg that would appear in his Inbox - it would otherwise normally appear in the 'Other' folder.
"In our tests from multiple accounts, it appeared to be the case that users only get this message if they're not one of Zuck's 16 million followers. That, however, could still be coincidental," noted the report.
The report further points out that the new feature could be an upgraded form of the $1 pay-to-message plan that the social networking company has been testing for quite some time. The company had previously hinted it would be experimenting with other 'paid' features.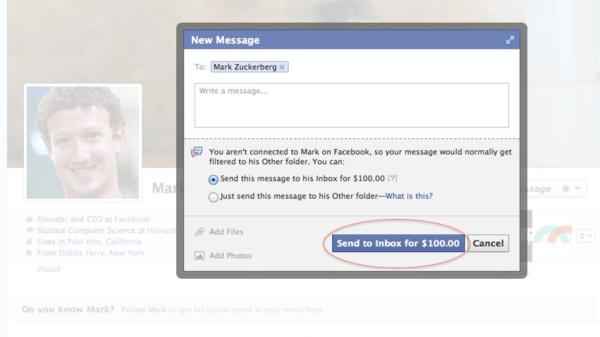 "Today we're starting a small experiment to test the usefulness of economic signals to determine relevance. This test will give a small number of people the option to pay to have a message routed to the Inbox rather than the Other folder of a recipient that they are not connected with," the company had said in in a statement.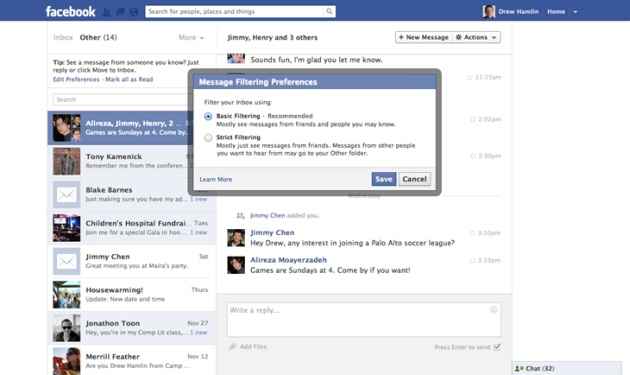 The reports of Facebook's new service comes days after the social networking site rolled out new and improved controls for content management on the social networking website. The update includes a new icon on the toolbar, which gives users access privacy settings from whatever page they are on. Also read, Do you need to keep up with Facebook's privacy changes?
Source: Mashable