Facebook has revamped its Pages on desktop to help users and Page administrators get easier access to information. The internet giant stated in a blog post that the new design will start rolling out "this week."
The Timeline for Pages design will have all the posts in one column, similar to the user profiles. The posts will appear the same way on your Page as they do in the News Feed. The left-side column includes all the information about the Page, including a map, business hours, phone number, website URL, as well as photos and videos.
Facebook stated in a blog post that the previous multiple-column design was confusing and the company has decided to put all posts on the right side and other information on the left for easier navigation and search.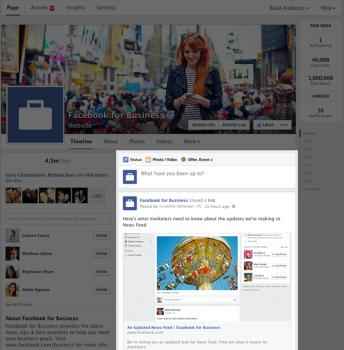 Facebook has added a new "Pages to Watch" feature in the Page Insights tool. The app lets admins track and compare the performance of Pages similar to their own, including key stats as well as the week's most engaging posts.
The new design will also let Page admins view information about ads, including new likes, messages and unread notifications from any page. Facebook has added new navigation options at the top for accessing Page activity, settings and insights. A new Build Audience menu takes admins to their Ads Manager account.
"We've also added new navigation options to the top of the Page, making it easier to access your activity, insights and settings. The Build Audience menu at the top of the Page offers direct access to your Ads Manager account," stated a post on the Facebook for Business blog today.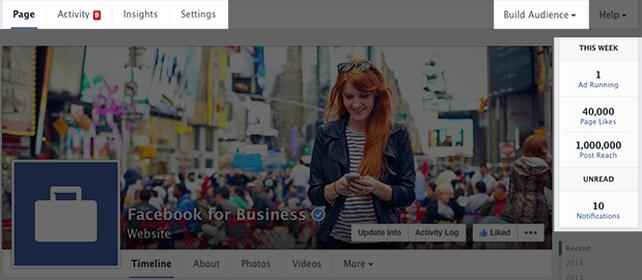 Source: Facebook