The camera effects enable users to take photos and videos with Halloween themed costumes. Users can also send Halloween themed posts and do a Facebook Live broadcast with the applied effects.
Getting into the Halloween spirit, Facebook has announced some "spook-tacular" new Halloween-themed camera effects, posts, and a new interactive game.
There are a total of twelve new Halloween-themed experiences on Facebook and Messenger, and users can try them out in camera, live broadcasts and chats. Facebook says that broadcasters can try a 'scary mask', or tell a story using an effect.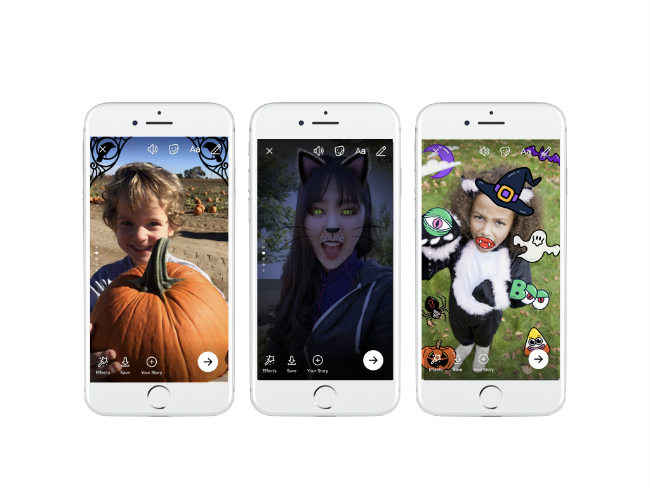 An interactive virtual game has also been added to the Facebook app which turns a user into a trick-or-treater. The character needs to escape a haunted house by hopping across walls. Also, the game makes use of motion tracking. Turning your head from side to side in-game changes the direction in which your character jumps.
Commemorating the festival, Facebook has added some Halloween-themed backgrounds to the normal coloured background options on text posts. The new backgrounds feature pumpkins, graveyard and bats. Facebook will also let its users find events near them by sending prompts which feature Halloween events that may interest them.
Apart from the Facebook app, the Messenger app also comes with various Halloween masks and frames. These allow users to virtually try on various Halloween costumes for photos and videos with the applied effects.
Facebook had recently announced that they are testing a new feature, which splits the existing News Feed into two. The company said that they are testing the new feature in select countries, which lets users see posts from their friends and family in their main News Feed. This feature moves other non-promoted posts from pages into a new category called Explore.