At Facebook's annual developer conference, F8, the company has announced a slew of big changes that are aimed at making all of its platforms - Instagram, WhatsApp, Messenger and Facebook itself - more social, yet private. Facebook will transition into a more "privacy-focused communications platform," Mark Zuckerberg told audiences at F8.
To this effect, the main Facebook platform, both the app and the desktop, are receiving a major redesign, with Groups and Events at the centre of it all.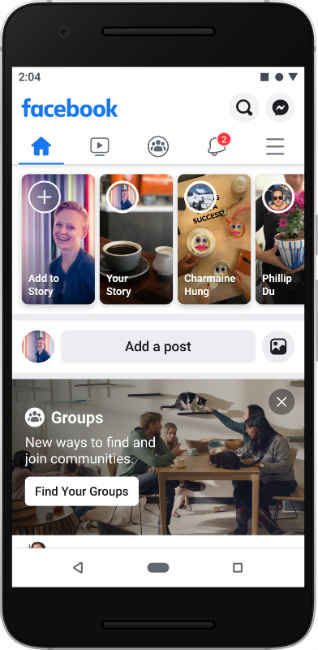 Facebook is rolling out FB5 (Facebook 5), a fresh design that's aimed at being simpler and faster, with an emphasis on communities. Groups are now front and centre with the new Groups tab. The tab now shows a personalised feed of activity across all groups a user is a part of. A new discovery tool provides recommendations that help users find groups they could be interested in.
"Today, more than 400 million people on Facebook belong to a group that they find meaningful," Facebook said in a press statement.
Facebook is also making it easier to get relevant group recommendations in different areas of the app like - Marketplace, Today In, the Gaming tab, and Facebook Watch. Users can expect to see more content from their groups in their News Feed. Content from the News Feed will also be shareable with groups easily.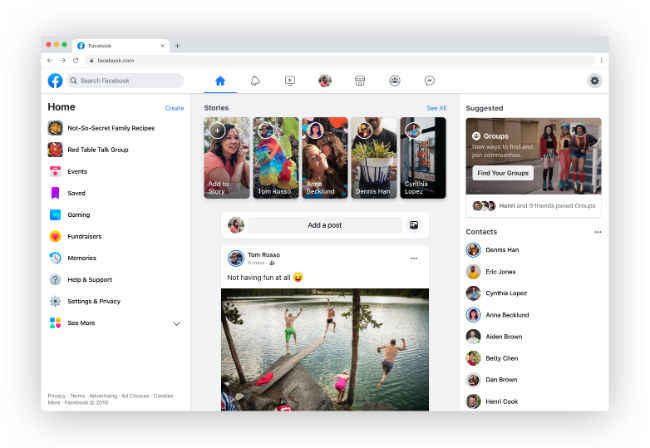 Within Groups, Facebook is introducing specific features for communities. For instance, members on health support groups will be able to post questions and share information while keeping their identities anonymous. Job groups will get a new template for employers to post openings. Like Linkedin, people will be able to apply for jobs directly through Facebook. Gaming groups on the platform will get a new chat feature so members can create threads for different topics within the group.
Facebook Live will also enable buyers to ask questions and place orders from product-related lives without leaving the livestream.
Further, Facebook wants you to meet new people so the platform now has a place to do just that. "Meet New Friends" on Facebook will help people start friendships with new people from their shared communities like a school, workplace or city. It's an opt-in feature, so users will only see other people that are open to meeting new friends, and vice versa. Facebook is currently testing Meet New Friends and will roll it out wider soon. "We will also be integrating Facebook Groups, making it possible to meet new friends from your most meaningful communities on Facebook," Facebook noted.
As far as events are concerned, there's a new Events tab on Facebook. This will let users see what's happening around them, get recommendations, discover local businesses, and coordinate with friends to make plans to get together. The new Events tab will be placed next to the new Groups tab in the app.
Facebook says that people will start seeing some of these redesign updates in the Facebook app immediately, while the new desktop site will come in the next few months.