Using Internet.org Reliance subscribers will be able to access 37 popular websites for free through an Android app or directly through the website. These services will be available on both the 2G and 3G platforms of Reliance without the need for a data plan of any sort. The services include websites pertaining to domains like education, jobs, healthcare etc. The full list is available below.
For those of you who don't know Internet.org is a partnership between Facebook and six companies (Samsung. Ericsson, MediaTek, Microsoft, Opera Software and Qualcomm) aiming to bring affordable Internet access to people across the world. Internet.org is a similar initiative to Google's Project Loon, that aims in bringing Internet access to remote areas using high-altitude balloons in the stratosphere, creating an aerial wireless network.
Reliance customers in the telecom circles of Mumbai, Maharashtra, Gujarat, Andhra Pradesh, Chennai, Tamil Nadu and Kerala will be able to avail the services starting today, and the same will be extended to the rest of the country in a phased manner. There is also a plan to add more websites and services as the usage picks up.
The entire list of websites Reliance customers would be able to access are as follows:
Careers and jobs: TimesJobs, Babajob
Education and Knowledge: Wikipedia, wikiHow, Dictionary.com, Translator, Reuters Market Lite, Jagran Josh
Health and Social Welfare: Facts for Life, (UNICEF), BabyCenter and MAMA, Girl Effect (Nike Foundation), iLearn (UN Women), Malaria No More, Socialblood, AP Speaks
News: BBC News, Times of India, India Today, NDTV, BBC News, IBNLive, Aaj Tak, Amarujala.com, Daily Bhaskar, Maalai Malar, Maharashtra Times, Jagran, Newshunt, Manoramanews.com
Search: Bing (from Microsoft)
Social: Facebook, Facebook Messenger
Sports: ESPN Cricinfo
Utility: OLX, Astro, Cleartrip, AccuWeather
Many of the above services will be available in English, Hindi, Tamil, Telugu, Malayalam, Gujarati and Marathi, to begin with. The idea behind this initiative is to empower "real india", make citizens more aware and also increase internet inclusion.
Mr. Gurdeep Singh, Chief Executive Officer, Consumer Business, Reliance Communications said, "This partnership will not only accelerate Internet penetration in India, it will also open new socio-economic opportunities to users in fields like education, information and commerce." Also present at the event, Chris Daniels, Vice-President of Internet.org at Facebook said, "This is a big step forward in our efforts to connect everyone in India to the Internet, and to help people discover new tools and information that can create more jobs and opportunities."
On the technical side, Reliance announced that it will ramp up infrastructure to handle the increment in data usage but also noted that its aim has been to push out less bandwidth hungry content. Facebook has been instrumental in creating the compression technology for this process. Currently 2/3rds of Reliance's 110 million strong user base is not subscribed to any data plans, therefore the potential jump in the number of people coming on board could be significant. Of course of those 70 odd million potential users, only those who have data capable phones will be able to avail the benefits of this initiative.
We tried out the service via the Android app as well as on a feature phone at the launch event and found that load times were quite high (in a 3G enabled network zone). Screenshots follow: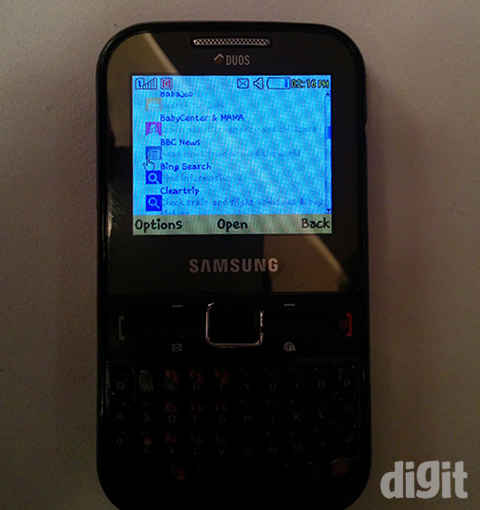 Here you can see Internet.org being used on the web browser of a feature phone

If your phone doesn't support the local language, this is how a webpage will appear, if you wish to view in the local language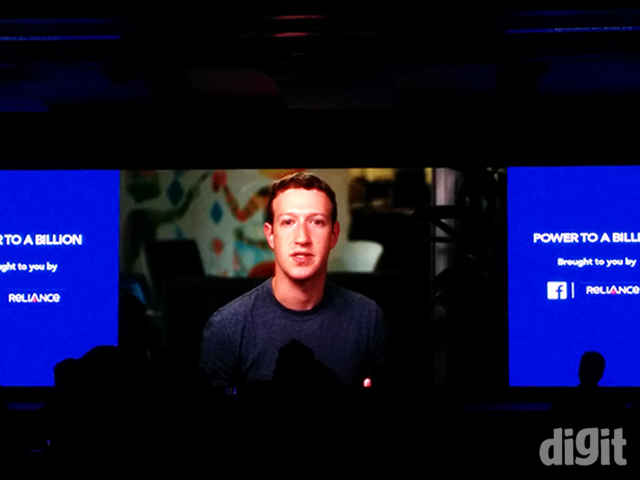 Mark Zuckerberg addressed the crowd at the event via a pre-recorded video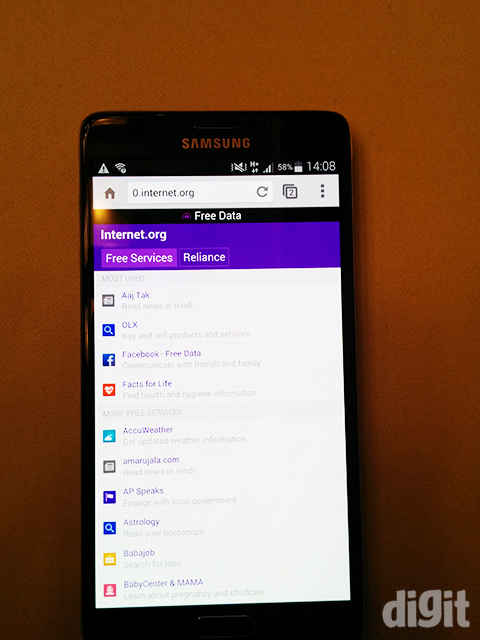 The Internet.org Android app and accessing websites through the domain internet.org through a web browser provide a similar user experience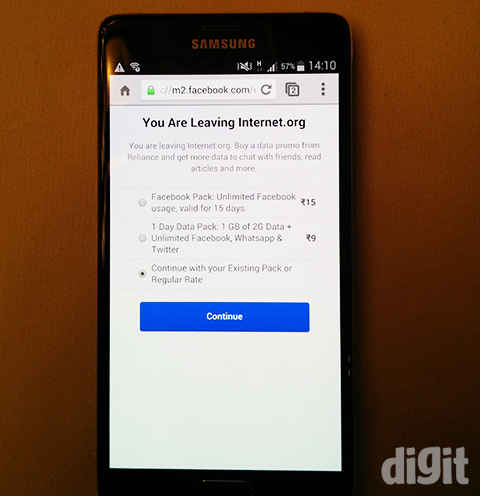 This will appear when you try to access any other website not covered under Internet.org