Social networking websites have continued to grow in the country despite various bottlenecks ranging from slow 3G penetration, patchy broadband services to legal tussles. The growth has now prompted the businesses to extensively harness the social media as their marketing medium and increase their revenues, according to an Economic Times report.
The report notes social networking sites other than Facebook such as LinkedIn and Twitter have also gained massive popularity. Also, newer sites such as Pinterest and Quora are also seeing a sharp rise in the last 12 months. Facebook, the largest social networking site, already leads with 65 million users in the country.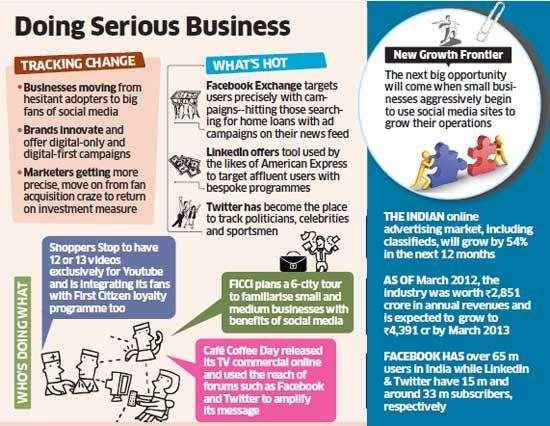 "From being an absent afterthought on Facebook, brands and companies have today morphed to aggressively targeting social networkers with bespoke plans and initiatives as they seek new avenues for growth," says the report.
Facebook India Business Head Kirthiga Reddy also acknowledges the 'social media revolution' unfolding over the last 30 months. Facebook, from April last year, has expanded its user base from 25 million to over 65 million.
"With such an engaged user base, India is one of the fastest growing countries on Facebook," she is quoted as saying.
Reddy says the growth has been driven by growing number of 'hyper-networked' mobile users, who manage to stay logged despite 'patchy' net connectivity.
"We are a mobile-first company and are constantly working to improve the experience across all devices. Globally, of the over 1 billion Facebook users, more than 600 million access the social networking site on their mobile devices. In fact, Facebook has added 225 million new mobile users in the last 12 months," adds Reddy.
Source: Economic Times
Also read,
Facebook's user base in India grows to 65 million
More Indians access Facebook via mobile phones
India topples Indonesia to become 2nd largest Facebook nation