In a major update to their Community Guidelines, Amazon today announced in their blog post that incentivized reviews (i.e. reviews that are written by community members in exchange for getting the product for free or at a discount) are hereby prohibited, unless they are facilitated through the Amazon Vine program. Incentivized reviews also required the reviewer to explicitly mention that they'd received the product for free or at a discount for the purpose of being reviewed. Post this change in guidelines, Amazon will retroactively remove incentivized reviews that are found to be excessively biased.
Customer reviews are often the first place that prospective buyers check out to validate their purchase decisions and Amazon has been, over the last couple years, improving the review system by giving more weight to newer, more helpful reviews and by making it a lot more difficult to qualify for the Amazon verified purchase badge. Amazon has also been in the news for suing sellers who'd tried to get fake reviews written for their products.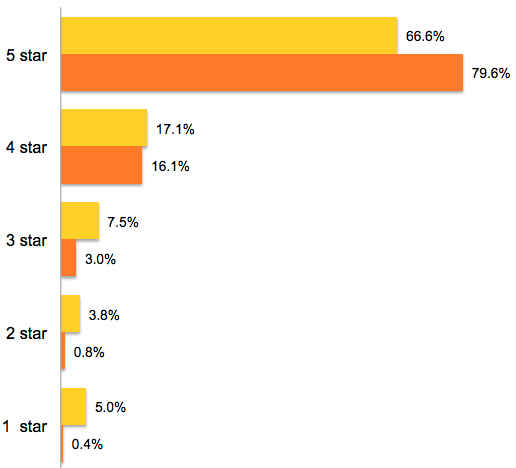 Incentivized reviews obtained 0.38 stars greater than non-incentivized reviews.
Legends: Yellow : Non-incentivized; Orange : incentivized
Incentivized reviews, though completely dependant on the reviewers opinion could be either negative or positive. However, an overwhelming majority were found to be biased and often leaning towards the positive aspects. A study analysing over seven million incentivized Amazon reviews concluded with the finding that incentivized reviews were, on average, rated 0.38 stars higher than non-incentivized reviews. Also, incentivized reviewers were found 12 times less likely to give a 1-star rating compared to non-incentivized reviewers. In addition, they were also four times less likely to be critical.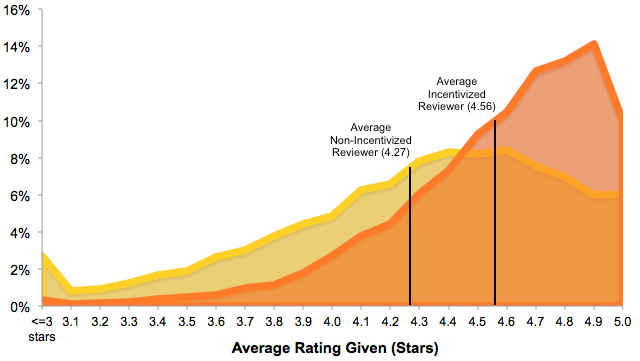 Biased reviewers, on average, are less critical.
So why did Amazon exclude Amazon vine reviews?
Amazon Vine reviewers are only allowed to join the program after having written a certain number of reviews which have been marked as helpful by customers. Amazon ensures that Vine reviewers don't come in contact with the seller as Amazon itself provides the review samples.

Mithun Mohandas
While not dishing out lethal doses of sarcasm, this curious creature can often be found tinkering with tech, playing 'vidya' games or exploring the darkest corners of the Internets. #PCMasterRace https://www.linkedin.com/in/mithunmohandas/