Sony has reimagined the TWS earbuds design with its all-new LinkBuds (WF-L900) earphones. These earbuds have a figure-eight shape with an open ring at one-half. Within it sits a tailor-made 12mm driver. This portion is what goes into your ear canal while the other closed half sits on the concha of your ear. Thanks to this open-ring design, the LinkBuds claim a "natural" sound. The uniqueness extends to how you can control the earphones using double or triple taps on the cheek area beside the ears. The earphone is rated to last 17.5 hours and comes with a quick charge feature too.
Sony says the LinkBuds are made with a focus on AR gaming, sound AR navigation, a new work-from-home lifestyle, and easy access to music. The company is also partnering with Niantic for an immersive AR experience in the latter's popular tile "Ingress".
Here's everything you need to know about the Sony LinkBuds:
Sony LinkBuds Specs and Features
Sony LinkBuds rely on a 12mm ring driver that is placed within the doughnut-shaped portion of the earbud. Thanks to its open central diaphragm, you should be able to enjoy audio transparency as well as a much natural sound. Sony underlines the use of precise voice pickup technology that performs advanced voice signal processing with help of an AI-based Noise reduction algorithm.
Not only that, the buds are armed with Digital Sound Enhancement Engine, an Integrated V1 Processor, Compass/gyro sensors, and 360 Reality Audio for clear, rich, and balanced output.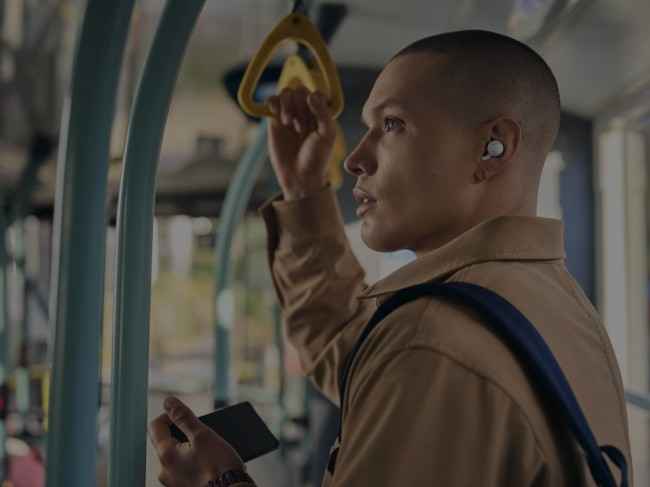 This audio is transmitted wirelessly over ​​Bluetooth 5.2 with AAC codec support. You can double or triple tap on the cheekbone area next to the ears for controlling playback, volume, etc. The 'Wide Tap Area' functions can be configured in the Sony Headphone Connect app. Well, this app also has a slew of setting to tinker around with like Speak-to-Chat (auto pause and play the music when you talk), hands-free voice assistants such as Google and Alexa, Quick Access (for quick playback control of Spotify without touching the device), and Adaptive Volume Control (based on your location).
The earbuds weigh just four grams, are made of recycled material, and are IPX4 water-resistant. Sony advertises up to 5.5 hours of runtime from the buds and up to an additional 12 hours from the accompanying case. When it seeks energy, top it up quickly through its USB-C port. In 10-minutes, it claims up to 90 minutes worth of juice.
Sony LinkBuds Price and availability
Sony LinkBuds (WF-L900) is priced at $179.99 (~₹13,540) and is available in White and Gray colours.
For more news, buying guides, feature stories, reviews, and everything else tech-related, follow Digit.in.