It seems that Keanu Reeves is everywhere. With the success of the John Wick films, the man has even gone on to star in the controversial Cyberpunk 2077. But, it seems like Reeves isn't done yet, as news about a Netflix adaptation of BRZRKR, a series he co-wrote, has hit the internet. Variety has reported that a deal has been finalized for a live-action film and an animated series for the platform. The graphic novel is published by BOOM! Studios and will see a 12 issue run of the character.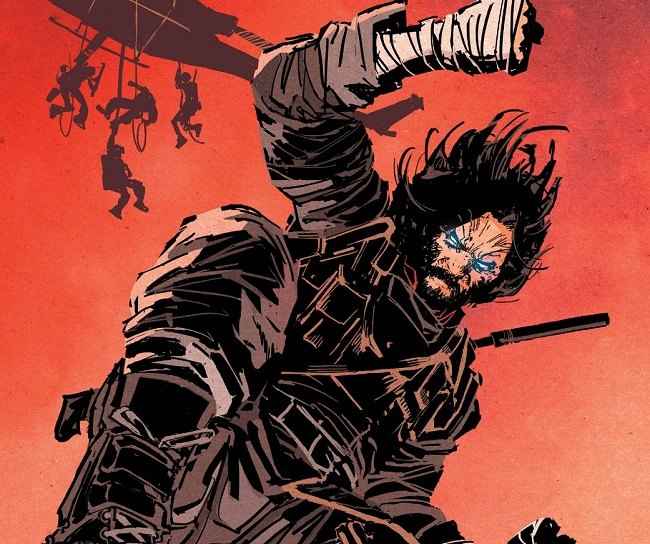 The book is also co-written by Matt Kindt, who has also authored critically-acclaimed books such as Mind MGMT and even some superhero work for the Valiant imprint. BRZRKR is illustrated by the excellent Ron Garney who has worked on books such as Captain America and even the Incredible Hulk. We've read the first issue of the book and can confidently say that it is incredibly entertaining. It also helps that Garney's pencils really help sell the brutal action. The covers have also been designed by Brazilian artist Rafael Grampa who's worked on various Marvel Comics over the years.
Just a summation of the story of BRZRKR, the book tells the tale of an immortal warrior who has been alive for 80,000 years and just wants to die. Dubbed 'B', he is a half-mortal and half-god, cursed and compelled to violence, even at the sacrifice of his sanity. But after wandering the earth for centuries, B may have finally found a refuge – working for the U.S. government to fight the battles too violent and too dangerous for anyone else. In exchange, B will be granted the one thing he desires – the truth about his endless blood-soaked existence, and how to end it. The film adaptation of the book will hit Netflix first, followed by an anime series.
For fans of John Wick and other action films and shows, BRZRKR is right up your alley. And, if that wasn't enough, we should also be getting a Cyberpunk anime on the platform as well. Also, if you're interested in immortal warriors kicking a ton of butt, you should also check out our feature on the Netflix original, The Old Guard.