If you have been waiting with bated breath for Disney+ Hotstar to stream content in 4K then you are in luck. The service has started streaming in 4K and HDR. As of writing this story, only the film Togo is streaming in 4K and HDR. It is streaming in HDR 10 and not Dolby Vision. It also comes with 5.1 surround sound and not Dolby Atmos. We reached out to Disney+ Hotstar for a comment on the upgraded streaming quality, but as of now, they have nothing to share with us on the subject.
Disney+ Hotstar starts streaming in 4K HDR in India
To put things into perspective, services like Amazon Prime Video has been streaming in HDR 10 for quite some time now and Netflix has been streaming in Dolby Vision along with support for Dolby Atmos. Below is an image clicked on an LG B9 OLED which supports 4K and HDR. The native app on the TV hasn't been updated yet to support 4K and HDR and the image you see has been streamlined using a 4K Fire TV Stick.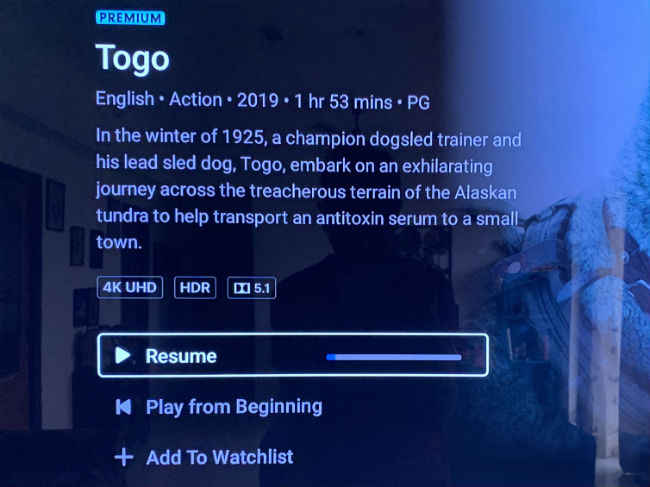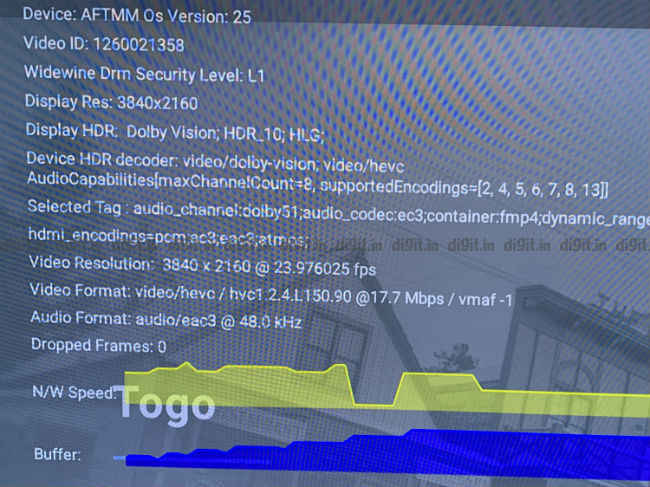 From the above image, it is clear that Togo is available in 4K and HDR with 5.1 surround sound. As per the stats, it was playing back in 3840x2160 @ 24fps. One thing that we noticed was that the 4K streaming only picked up in quality when connected to the 5GHz band of the router. When connected to the 2.4GHz band, the streaming capped at 1080p. If the update is out for the Fire TV stick, it should be out for Android TVs and Android Streaming boxes as well.
Better late than never, we finally have 4K and HDR streaming on Disney+ Hotstar. I guess we will have to wait for some time before we get to see a larger catalogue of shows and movies support the format. Another thing we'd like to know is the data consumption when streaming in 4K and HDR. if you have the answers to these questions, let us know in the comments.
For more technology news, product reviews, sci-tech features and updates, keep reading Digit.in or head to our Google News page.