Chinese manufacturer Xiaomi is working on an action camera to rival the GoPro action cam and may come out with it soon. A Chinese news website broke the news a few days back that Xiaomi is working with a Shanghai based company to make the action cam.
New information received by the website reveals that the Xiaomi action cam will be priced somewhat around Yuan 999 (Rs. 9,990) and could hit the market before the end of this year. The equivalent GoPro cam costs about $500 (Rs. 36,000), thus making the yet to announced Xiaomi action cam a muchn interesting prospect.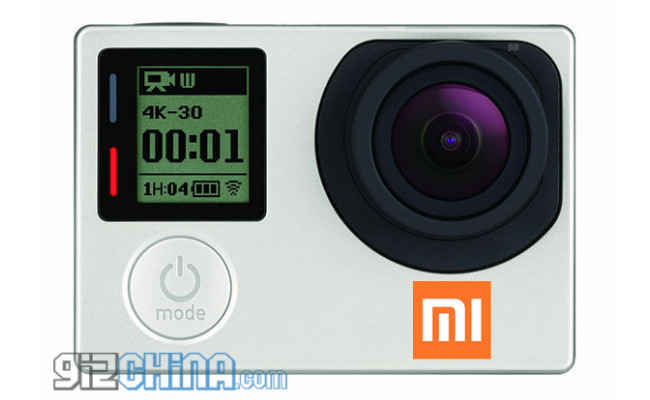 It is rumored that the Xiaomi action cam will be able to take 4K videos upto 30fps or 1080p videos at 120fps. The camera will support microSD cards and will support upto 128GB of memory. As for the camera lens, there's no information yet except that it will have a 138 degree wide angle lens.
Source: gizchina