Good things come to those who wait and we have been VERY good! The Sony DSC-RX100 has finally landed on Indian shores, according to Sony India. The RX100 is an advanced point and shoot camera that has been stirring quite a bit of excitement around the world.
The Sony RX100, introduced in June this year, comes with several features that set it apart from what's out there in the market currently. The first is the 1-inch, 20 megapixel back-side illuminated sensor that Sony claims will deliver low noise performance like no other. We have already seen such a sensor in the mirrorless segment, but never in the point and shoot arena. The bigger sensor also includes bigger pixel pitch (3.6 times bigger than a regular point and shoot).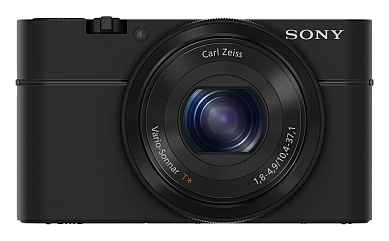 Along with a bigger sensor we also get treated to a lens with a fast aperture of f/1.8 at the wide setting. The Sony DSC-RX100's aperture assembly comprises of 7 aperture blades, yielding a circular shape that creates pleasing circular highlights in the out of focus areas. There is also a control ring on the lens that can be used to change aperture, shutter speed, ISO or the focus itself, depending on the mode one might be shooting in.
The fast lens coupled up with the bigger sensor would yield a never before seen noise performance, as claimed by Sony. The sensor is also better at capturing detail and the sensor-lens design allows the camera to get much closer for macro shots.
The Sony DSC-RX100 is pegged at Rs. 34,990 and is already on sale across stores in the country. The RX100 comes bundled with a 4GB memory card and an HDMI cable.
We've got a review unit of the Sony DSC-RX100 with us, and you can check out our first impressions in the video below, as well as some more images. Stay tuned for a detailed review, soon!
Also read,