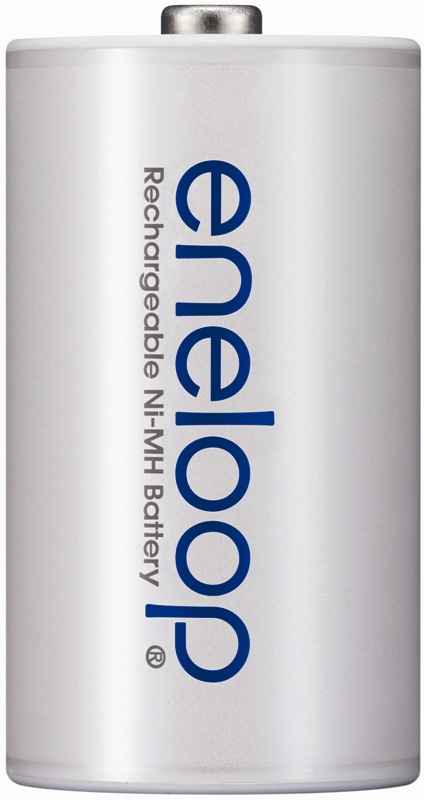 Finally! As this press release dropped into our editor's inbox, there was a yelp of delight. Within seconds, it was forwarded to everyone in our office, followed by nerdy squeals and snort-filled laughter of pure mirth.
Sanyo's Eneloop batteries have long been the preferred choice for most tech enthusiasts, but the lack of official availability of their non-standard batteries meant that we usually had to resort to the grey markets to juice our more whacky electronics. But no more, weary traveler! The company has finally brought the full range of its universally admired batteries to India, along with a host of other eco-friendly products.
In fact, India is the first country after Singapore and Japan to get these six new products.
AA- and AAA-sized Eneloop batteries
AA- and AAA-sized Eneloop batteries are the flagship product from Sanyo. These Japanese batteries provide longer power supply with increased storage capacity, and are renowned for resistance to 'overheating'.
On a personal note, we simply cannot recommend these enough. They have powered our cameras, Xbox 360 controllers and other devices a lot longer than any battery – rechargeable or otherwise – in their class.
JSK Marketing Pvt. Ltd., the sole distributor of Sanyo Energy Corporation in India, is making these available in various packs:
2pcs blister card (AAA) – Rs. 390
2pcs blister card (AA) – Rs. 450
4pcs blister card (AAA) – Rs. 460
4pcs blister card (AA) – Rs. 730
C- and D-sized Eneloop batteries
In line with the battery-maker's focus on the environment, the new C- and D-sized Eneloop batteries will lead the pack in offering anti-bacterial exterior tubes for greater sanitation and cleanliness.
Additionally, they are equipped with an 'Overheating prevention function' with a built-in current protection device which protects against overheating and electrolyte leakage, making them a safe and reliable option for both children's toys and commercial applications.
The C- and D-sized Eneloop batteries retail at Rs. 1,100 and Rs. 1,250 respectively.
Universal Charger
To encourage repeated usage, Sanyo has introduced a versatile and sleek designed Universal Charger to simplify the recharging experience. With the ability to load a dozen Eneloop rechargeable batteries into the Universal Charger at the same time, the voltage of each battery is monitored and controlled by a built-in microcomputer to prevent overcharging.
The Eneloop Universal Charger retails at Rs. 4,500.
Eneloop solar light
Taking the green quotient higher is the Eneloop solar light, which taps into the natural, abundant resource of sunlight with the proprietary high efficiency 'HIT solar cell' technology.
With the introduction Eneloop solar light, Sanyo aims to maximise the usability, portability and longevity of solar energy, made possible by built-in rechargeable battery.
The 'Eneloop' Solar Light is available at for Rs. 13,500.