A new camera with a blazing fast lens perfect for portraiture. That's what Panasonic has brought to the table.
The mirrorless lover, especially one who likes the micro 4/3 format, is in for a treat, thanks to Panasonic, who just announced the Lumix DMC-GX7, an enthusiast mirrorless camera. At first glance, it looks a lot like one of the Fujifilm mirrorless cameras, utilizing a familiar black/silver combined with pseudo leather finish and an electronic viewfinder to give it a rangefinder-like design.

The brand new all-magnesium-alloy-made camera sports a new 16 megapixel sensor that has been infused with redesigned micro-lenses for better light condensation. Panasonic claims that noise generation is minimized in both pixel circuit and digital signal readout circuit for better Signal/Noise ratio by about 25% and detail reproduction by approximately 10% when compared to the Lumix DMC-GX1, and the GX1 took some great photos.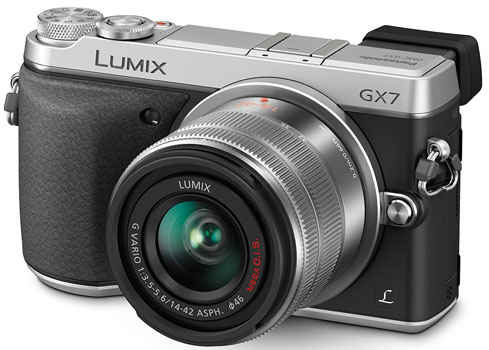 Panasonic has also introduced a new version of the in-body stabilization, which the company claims is almost as effective as their Mega O.I.S found in the DSLM lenses, which should help people take good photos if they're using older, non-stabilized lenses (even third-party/hacked/mount converted lenses). The camera also brings focus peaking to its feature set, along with complete silent shooting, a creative panorama mode, time lapse setting and a Stop Motion Animation shooting mode.

The Lumix DMC-GX7 incorporates high speed response desired for the digital single lens mirrorless camera, taking only approx. 0.5 seconds to get ready to shoot after startup. The burst mode on the Lumix GX7 tops out at 5 fps unless you're using the electronic shutter, in which case, it maxes out at 40 fps. AF Tracking, however, is only able to keep a steady shooting rate of 4.3 fps, so the 40 fps mode might not essentially be an all-time solution. As for the screen, the GX7 boasts a 1.7 million dot 3" LCD on the back while the EVF has 2.7 million dots worth of real estate to display everything you may need as far as shooting goes.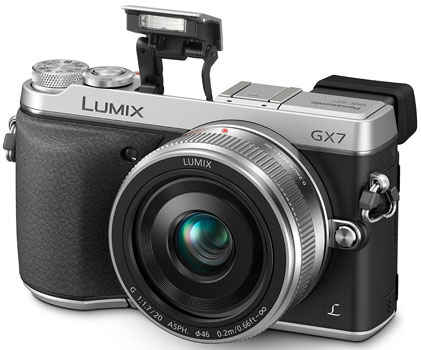 Along with the camera, Panasonic also finally unveiled the Leica DG Nocticron 42.5mm F1.2, the first f/1.2 lens on a mirrorless system yet. The lens would work with both Panasonic and Olympus mirrorless cameras and would yield an effective focal length of about 85mm. Other than that, there are no details available on the lens, including when it will be available or for how much.

For anyone keen on picking up the GX7, be prepared to shell out $1099.99 for the kit (with 14-42 II lens). Expected shipping date in the US is set for some time in October, with no word on India date or pricing yet.