The 24.1MP sensor sporting D7100 was launched last Saturday by ace photographer Raghu Rai.
Nikon announced its latest DSLR, the DX-format D7100 on Saturday for the Indian market and it was launched by Hiroshi Takashina, MD Nikon India and renowned Indian photographer Raghu Rai. The D7100 sports a completely new 24.1MP APS-C CMOS sensor, 51 AF points with 15 having cross-type focus, EXPEED 3 image processor and so on.
The sensor on the D7100 does not have the optical low pass filter (OLPF) which is generally used to minimise moiré effect or scenes with repeating patterns. But this comes at the cost of image sharpness. According to Nikon, the absence of OLPF in the D7100 will improve image sharpness.
It has an optional 1.3x DX crop mode for shooting stills and videos, which allows you to extend the 'length' of your lenses. So for instance a 50mm lens which is equivalent to 75mm of a full frame sensor (taking into account the 1.5x crop factor of the APS-C sensor size). With an additional 1.3x crop factor you get a length of around 100mm equivalent. So in effect, your 50mm lens with the optional 1.3x DX crop activated will give you double the focal length.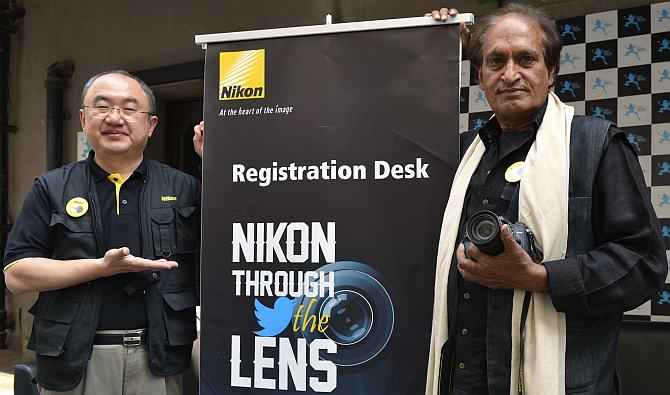 Spot white balance is another new feature which will help people shooting in constantly changing lighting conditions.
The camera comes at a price point of Rs. 79,450 body only. Add in an AF-S Nikkor 18-105mm f/3.5-5.6G ED VR kit lens and the price goes up to Rs. 94,950. If you want the wide-angle AF-s Nikkor 16-85mm f/3.5-5.6G ED VR kit lens, the camera will set you back by Rs. 1,12,950. Do stay tuned for our hands-on video of the Nikon D7100.