Nikon unveiled the KeyMission360 4K-capable action camera, the full-frame flagship D5 DSLR and the smaller D500 DSLR, forming a diverse imaging range for a changing audience.
Nikon has unveiled three new cameras at CES 2016. The imaging giant has demonstrated what is being called a competitor to GoPro's extreme cameras — the Nikon KeyMission360. The action camera is capable of recording 4K resolution, 360-degree videos, and is encased within a rugged body with shockproof rating of 6.6 feet. Nikon has also touted it to be waterproof, and is immersible upto 100 feet. The KeyMission360 is a compact imaging product capable of recording 4K content with image sensors and lenses on opposite ends recording a 360-degree view, and may help extreme sports or nature enthusiasts.
Alongside, Nikon has updated its 2014 flagship DSLR, the D4s, with the new Nikon D5. In terms of specifications, the Nikon D5 becomes Nikon's first DSLR to get 4K video recording capabilities, an upgraded EXPEED 5 image processor, 153-point autofocus system, a 20.8-megapixel full frame sensor, ISO range of 102400 (expanded range of a bizarre 3280000), 12fps continuous autofocus shooting, and also, the first touchscreen support in a high-end Nikon DSLR.
While all of this makes the Nikon D5 a beast of a camera capable of shooting very fast, and in very low light, it will tie itself around a dedicated group of professionals, who will look for a DSLR for very specific needs. It is indeed a better device — the best that Nikon has come up with till now, but coupled with a hefty price tag (Nikon's flagship cameras have never come cheap, have they?) this is Nikon's show of power and dominance in the imaging sector.
As for the Nikon D500, what strikes is its semblance to the Nikon D5 itself. The Nikon D500 will definitely be more affordable, and has the prospect of being one of the best APS-C sensor cameras out there. Featuring a 20.9-megapixel APS-C sensor, the Nikon D500 runs on the same EXPEED 5 image processor, shoots at 10fps in continuous autofocus, and has half of the ISO range as the D5 — still high enough to be good in low light imaging, at least on paper. The pro-sumer end of Nikon's intermediate DSLR cameras, with the Nikon D500, also gets a tiltable LCD display and wireless connectivity. Nikon is reading into the growing interest and knowledge of photography, and with smartphone synchronisation crucial in today's world, pairing a mid-range DSLR with in-built wireless connectivity is ideal.
While the Nikon D5 is a show of what Nikon can do at its very best, the Nikon D500 is a show of how it can adapt to changing needs of its audience. The KeyMission360 is another peg in Nikon's latter bit of market consciousness — a 360-degree 4K-capable action camera can be popular even beyond the circle of enthusiasts. What waits to be seen are the prices, and their availability, in the upcoming days.

The Nikon KeyMission360 4K 360-degree action camera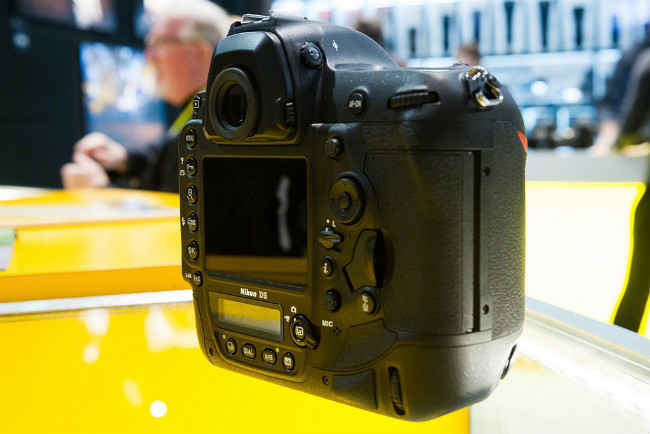 The Nikon D5 — Expanded ISO range of 3,280,000