Nikon has officially brought the brand new 1 series of interchangeable lens cameras to India including the Nikon 1 AW1, V3 and J4.
Nikon has announced three new compact cameras in India, including the the Nikon 1 AW1, V3 and J4, all of which have interchangeable lenses. Nikon proclaims the three models as waterproof, shockproof and freeze proof.
The Nikon 1 AW1 comes in as the world's first interchangeable lens digital camera that is waterproof to a depth of 15 meters, strong enough to withstand the shock of falls from up to 2 meters and and freeze proof up to -10 degrees Celsius. It features a 14.2MP CX- format CMOS sensor and a an ISO range of 160 to 6400 and Nikon's Hybrid Autofocus (AF) system which allows users to capture pictures with action or movement.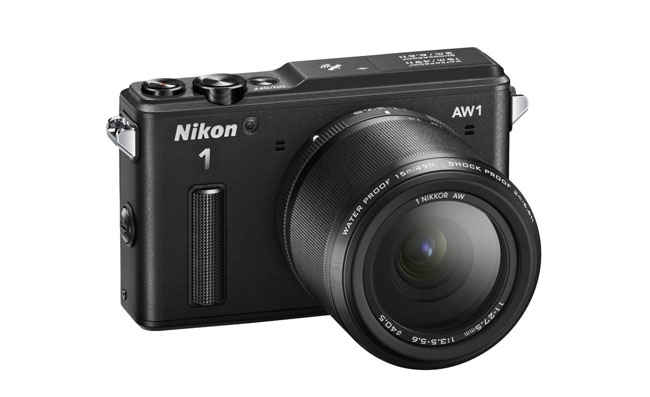 The Nikon 1 V3 is compact and lightweight and is the first Nikon 1 camera to be equipped with a vari-angle LCD monitor that enables flexible shooting from any angle. Apart from that, you get an 18.4MP super high-speed AF-CMOS sensor with the new EXPEED 4A image-processing engine, new intuitive touch-screen control, and built-in Wi-Fi.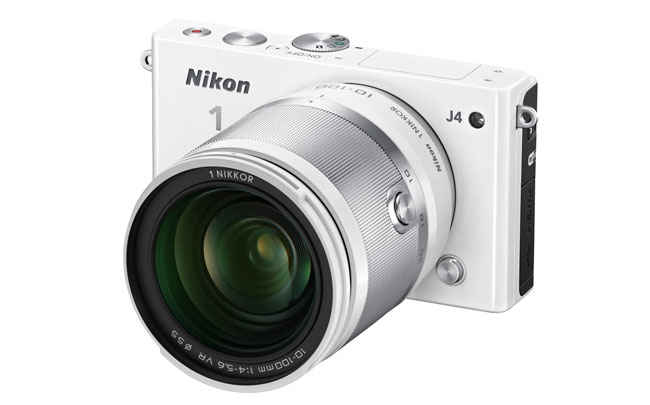 The Nikon 1 J4 comes with a super fast tracking system that is claimed to surpass speeds of DSLR cameras. The J4 also comes equipped with an 18.4MP super high-speed AF CMOS sensor with no low-pass filter, and the latest EXPEED 4A image-processing engine. There is also a TFT LCD touchscreen, built-in Wi-Fi and, of course, full HD video recording.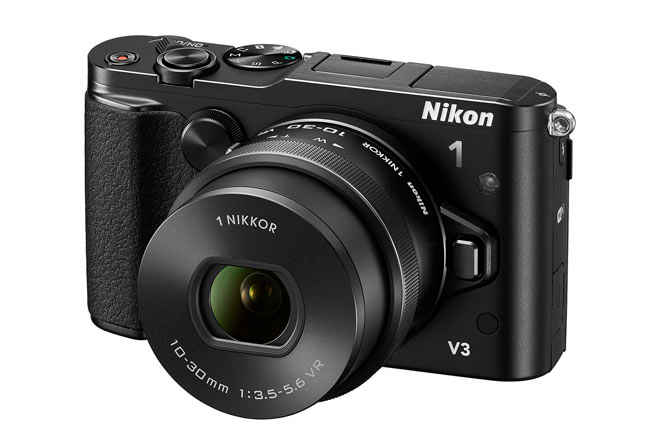 "We are extremely thrilled to announce the latest additions to the highly acclaimed Nikon 1 interchangeable lens camera series. The Nikon 1 AW1, V3 and J4, flaunt a plethora of advanced features that allow users to easily capture images as intended. These cameras offer excellent image quality with superior sharpness and definition, and an immaculate operational feel delivering every bit of exceptional performance and experience that Nikon intends at extending to the consumers", said Hiroshi Takashina, Managing Director, Nikon India Pvt. Ltd.
Along with the Nikon 1 V3 and Nikon 1 J4, Nikon is also releasing the new 1 NIKKOR VR 10-30mm f/3.5-5.6 PD-ZOOM, a normal zoom lens compatible with the CX format that covers the 10-30mm range of focal lengths.
The Nikon 1 cameras are available across India at the following prices:
• Nikon 1 AW1 with 11-27.5mm F/3.5-5.6 kit (Black): Rs. 39,950/-
• Nikon 1 V3 with 10-30mm PD lens kit (Black): Rs. 43,950/-
• Nikon 1 J4 with 10-30mm PD lens kit (Black and White): Rs.24,950/-