No official word on pricing yet, but lineup is likely to start from Rs. 20,000 for the most entry level SKU.
GoPro, in partnership with Reliance Digital, launched its GoPro series cameras in India, officially. Already launched worldwide, this is for the first time that GoPro will be introducing three of its GoPro series cameras – the Hero Session, the Hero 4 Silver and the Hero 4 Black to the Indian consumers through Reliance Digital. The cameras will also be available on leading online shopping websites like Amazon and Flipkart.
Speaking of the pricing, there was no official word on the pricing details but the GoPro Hero 4 session was seen available on Amazon.in for Rs.20,650. The advanced ones like the Hero 4 Silver was listed for Rs.31,825 whereas the high-end Hero 4 Black at Rs.45,990 on the same website.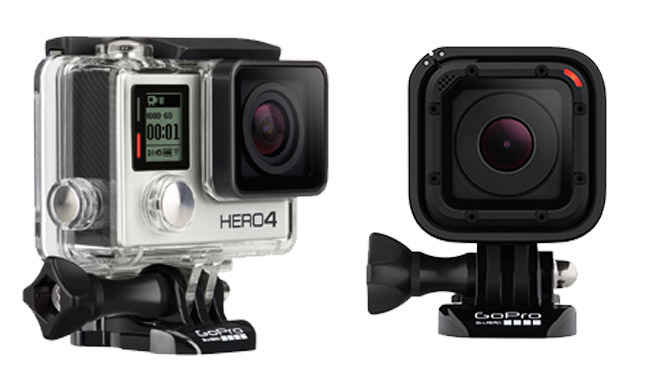 The most basic version, the Hero Session captures HD image quality at up to 1440p and 8MP still images. It's pocketable and waterproof design along with the one-button control makes it easy for the first-time GoPro users to control the camera. The more advanced version, the Hero 4 Silver can record 2.7K HD video resolution as well as 12MP photos. and comes with a touchscreen. The most advanced version, the Hero 4 Black can record 4K Ultra HD videos and as well as slow motion videos up to 240 frames per second along with 12MP professional quality photos. All the three GoPro cameras come with Wi-Fi and blue tooth connectivity and can be paired with its GoPro smartphone app that allows using your phone as the remote as well as share pictures on-the-go.
Along with the pocketable action cameras, GoPro's mounts and accessories have always been adding to GoPro's potentials allowing them to take pictures from different perspectives and angles. Reliance Digital will also be carrying some of GoPro's best-selling mounts and accessories, including the famous ones like the Chest Harness, 3-Way, and Head Strap + QuickClip.