Fujifilm India claims that the X-T3 is the world's first mirrorless digital camera capable of internal SD card recording 4K/60P 10bit.
Expanding its X Series mirrorless camera range, Fujifilm India has launched its latest mirrorless camera, the Fujifilm X-T3 in Black and Silver colours in India. The body of the camera is priced at Rs 117,999 and if you purchase it with an 18-55mm lens, it'll cost you Rs 149,999. The X-T3 battery grip is available for a price of Rs 25,999. The camera features the new X-Trans CMOS 4 sensor and X-Processor 4 image processing engine.
"It is a proud moment for us to announce the much-awaited Fujifilm X-T3 mirrorless digital camera in the same year which marks our 10th anniversary in India. As we celebrate this success today, we are also gearing up for the next big leap towards new goals, one of which is to achieve 30 percent market share in the Indian mirrorless market in the next 3-4 years. X-T3 is our step towards that endeavour and we at Fujifilm are confident that the new X-T3 will receive the same recognition and acceptance received by its predecessors," Haruto Iwata, Managing Director, Fujifilm India Pvt. Ltd, said in a statement.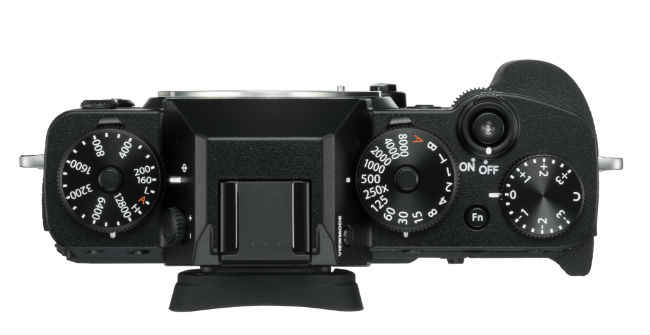 The X-Trans 4 sensor is a back-illuminated 26MP resolution APS-C sensor and is claimed to ship with more than four times the number of phase detection pixels than current models. It has the lowest sensitivity of ISO160 and the low-light autofocus limit has also been extended to -3EV, enabling accurate focusing even in low light conditions, Fujifilm claims. The X-Trans CMOS 4 has 2.16M phase detection pixels increasing the phase detection AF area to entire frame (approx. 100%).
Fujifilm says that the X-T3 has an improved AF performance which offers 1.5 times faster-processing speed than current models delivers blackout-free continuous shooting of up to 30 fps while using smooth Live View of 60fps to check the subject. It also supports 4K/60P 4:2:0 10bit internal SD card recording as well as 4K/60P 4:2:2 10bit HDMI output. The X Processor 4 engine has four CPU units to achieve image processing speed about three times faster than that of current models, the company notes. According to Fujifilm, the engine is the world's first to deliver 4K/60P 10bit output and is also capable of instantaneously handling complex image processing tasks such as FUJIFILM's "Color Chrome Effect" and "Monochrome Adjustment" function, among others.
When it comes to design, the X-T3 inherits X-T2's design features such as the positioning of dials on the top panel, central viewfinder style for an added sense of stability, and excellent grip design for comfort. The X-T3 uses a touch screen panel which is claimed to have a higher contrast, wider viewing angle and better operability than those in previous models to enable intuitive operation. A headphone jack is also provided on the camera body so that all accessories required for video recording, such as microphone and HDMI devices can be centrally connected to the body for added mobility in videography. The terminal cover is removable for connectivity for HDMI cables, microphones, headphones. The USB terminal supports USB Type-C (USB3.1 Gen1) specifications.