Fujifilm announced a new mirrorless camera and new pancake lens.
Fujifilm India have today announced the availability of the latest mirrorless camera in the X-series line-up, the Fujifilm X-M1, along with the new XF27mm f/2.8 lens. The X-M1 marks the third mirrorless camera in Fujifilm's portfolio, one that is aimed more at the enthusiasts looking for a budget option rather than the niche professionals.

The Fujifilm X-M1 incorporates a 16.3 megapixel X-TRANS CMOS sensor, the same one found in the X-Pro 1. The sensor is accompanied by the upgraded EXR II image processor, which allows the camera to boot up and be ready to shoot under 0.5 seconds. It also becomes the first X-series camera to pack a Wi-Fi and NFC chip. Along with that, the camera also brings a 920K-dot tiltable screen to the camera, making it a lot easier to shoot images that require an unorthodox angle.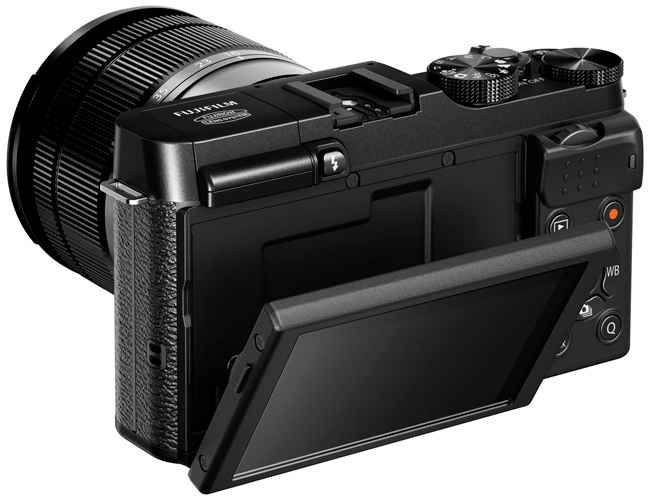 The X-M1 is being augmented by a new kit lens, the XC 16-50mm f/3.5-5.6 OIS (24-76mm equivalent). The kit lens is part of a new XC lineup that Fujifilm is building, possibly for "X-tra Compact," seeing how this kit lens is actually rather compact. The XC16-50mm lens consists of 12 all-glass elements in 10 groups including 3 aspherical elements and 1 ED element. It features seven round-edged aperture blades, which offers 17 stops in 1/3 EV steps for precise aperture control. Despite, all the glass, the lens is relatively light, partly due to its all-plastic construction.

Along with the X-M1 and the X16-50, Fujifilm also announced the XF27mm f/2.8 (41mm equivalent) pancake lens today. The lens weighs just 78 grams and measures 23mm in length, making it one of the lightest and most compact pancake lenses available for an APS-C format mirrorless camera.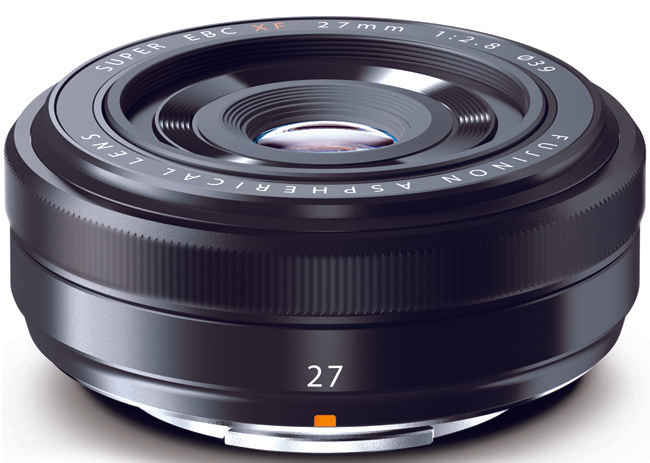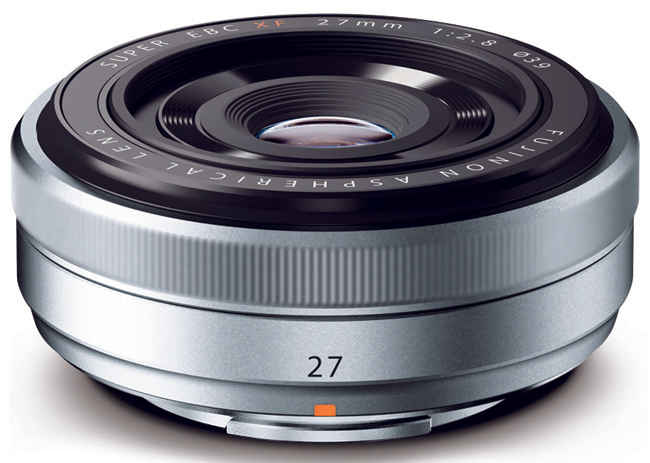 The X-M1 (body only and kit) along with the XF27mm f/2.8 is available at select stores. The body-only option is priced at Rs. 42,999, body kit lens for Rs. 47,999 and the pancake lens is available for Rs. 31,999. While the X-M1 (body) is available in three colours (silver, black and orange), the 27mm f/2.8 pancake lens is available in black and silver.