Fujifilm's X-E1 and XF1 are finally here in the Indian market, thanks to the official announcement yesterday at a press event. Along with the two new cameras, two new lenses, the 18-55mm f/2.8-4.0 and 14mm f/2.8 for Fujifilm's mirrorless ILC system, were also unveiled.
The XF1 is Fujifilm's premium compact camera offering that is built on the X-series DNA. It features the same classic looking finish as the X-Pro1, the pseudo-leather wrapped front with an aluminium top. What's inside is a 12 megapixel EXR sensor that is built on Fuji's own design and does not use the typical Bayer Pattern for pixel arrangement.
According to Fuji, their proprietary design allows the low-pass filter to be removed from the design altogether, yielding sharper images, and the pixel arrangement also allows the sensor to achieve that classic "film" look Fujifilm is so popular for. The XF1 also features a 25-100mm (35mm equivalent) f/1.8-4.9 optics, which also happens to be the fastest lens Fuji has packed into their cameras.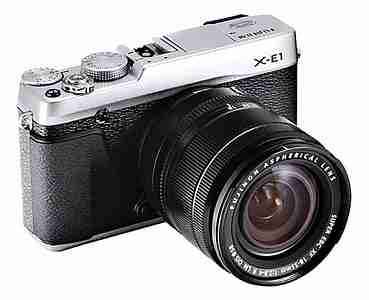 The silent star of the show, however, was the X-E1, the younger sibling of the X-Pro 1.The X-E1 uses the same XTRANS-CMOS sensor from the X-Pro 1 to deliver image quality that in many ways matches and exceeds that of full-frame DSLRs.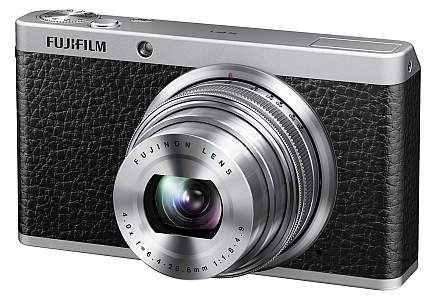 Featuring the same X-mount as the one on X-Pro 1, Fujifilm is able to squeeze in every bit of performance out of the glass-sensor combination by reducing the flange distance between the rear-lens element and the sensor itself. The X-E1 does away with the dual viewfinder that we were quite fond of, in exchange for a 2.3miillion dot OLED EVF.
The XF1 has been priced at Rs. 33,989 while the X-E1 takes up a slot at the Rs 69,990 mark with immediate availability through select retailers.
Also read,