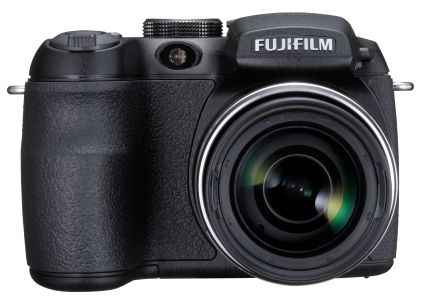 FujiFilm has made a surprising move with the FinePix S1500, launching the point-and-shoot digital camera at a price that competes directly with similar offerings from Sony, Nikon and Canon, instead of a lower price point to entice customers.
Perhaps the company believes it has a quality product that can hold its own against the big three, given that it can click 10-megapixel (3648x2736 pixels) images with its 1/2.3-inch CCD sensor.
The device comes equipped with a Fujinon 12x optical wide-angle zoom lens (33mm-396mm equivalent) and boasts of sensitivity levels of up to ISO 6400.
For continuous shooting, the camera can shoot 7.5 frames per second up to 15 frames (at 2MP) or 3.3 frames per second up to 6 frames (at 5MP). The feature is especially handy when coupled with the built-in Panorama shooting mode.
The S1500 also features new dual image stabilisation, where CCD-shift and image stabilisation technologies are coupled to get rid of shaky photos. Face detection and red-eye removal also make an appearance on this gizmo.
Recording videos isn't the camera's strongest point, although it can manage VGA (640x480 pixels) footage at 30 frames per second.
And all these features and the images you click with them can be stored on an SD or SDHC memory card, and viewed on the digicam's 2.7-inch LCD screen.
However, a lot of people will be disappointed to see that FujiFilm has done away with a lithium-ion battery and gone in for four AA cells to charge this baby. That's about 300 shots on regular AA batteries, and 700 shots on AA lithium batteries, the company says.
Bundled with a three-year warranty, the S1500 can be yours for Rs 15,499.