Fujifilm India today has further substantiated its commitment to the mirrorless camera segment by launching their first telephoto zoom lens, the FUJINON XF55-200mmF3.5-4.8 R LM OIS. The lens is going to be available across stores on the 10th of June for Rs. 49,999.
The lens is the first telephoto lens in Fujifilm's mirrorless arsenal, but the second zoom lens, after the 18-55mm. The lens offers a field of view of 84-305mm (35mm equivalent) with an aperture range of f/3.5-4.8. The lens incorporates Fujinon's High Transmittance Electron Beam Coating (HT-EBC) which suppresses flare and ghosting quite significantly. The lens also includes two linear motors to move the glass elements forward and back to achieve focussing, which the motors manage to do within 0.7 seconds. The lens has a plastic construction, but the aperture and focussing rings are made of metal. Interestingly, the aperture ring is unmarked, but changes the aperture in 1/3 stop values.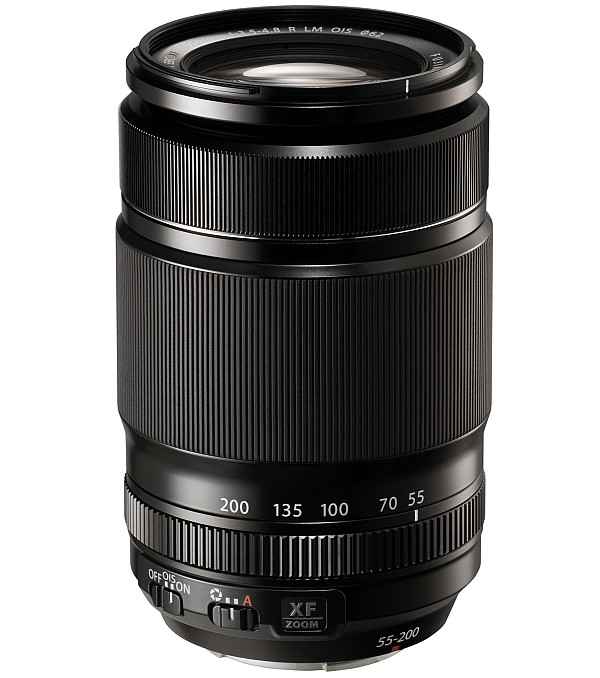 The FUJINON XF55-200mmF3.5-4.8 R LM OIS is the second lens to be introduced by Fujifilm this year, after the 14mm f/2.8 ultra-wide. The lens ropadmap for the platform as made public by the company earlier this year also revealed two Zeiss lenses coming to the platform, the Zeiss Touit 32mm f/1.8 and the Zeiss Touit 12mm f/2.8. Both the lenses are slated for release sometime later this year. However, if you're itching for a lens with a little more reach than just the 55mm, then the 55-200mm lens is a great fit. You can in fact read our review of it here.