Samsung has announced its new range of smart cameras at CES2014. The Korean manufacturer has unveiled the WB350F, WB35F and the WB50F along with bridge cameras WB1100F and the WB2200F.
The new WB series also feature the latest smart connectivity features, equipped with NFC and Wi-Fi capabilities.
The Samsung WB2200F is a bridge long zoom camera with a 60x optical zoom. Built for professional photography, it features a 16MP BSI CMOS sensor. The zoom lens features an aperture of f/2-f/5.9 and can shoot Full HD movies in 1080p.
The dual grip on the camera provides shooting comfort along with an electronic viewfinder. The camera is compatible with Photo Beam and Autoshare.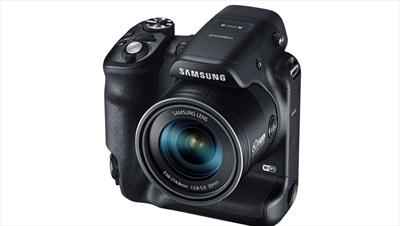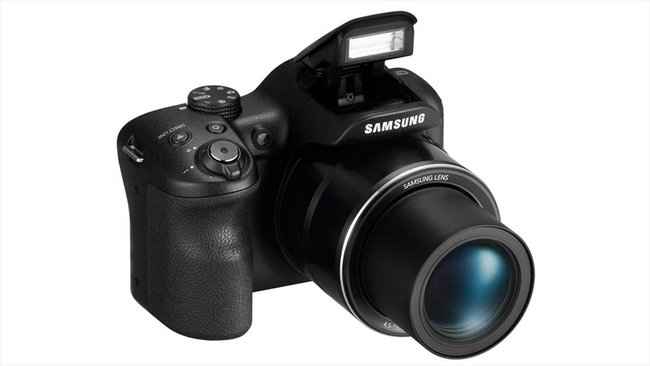 Meanwhile, the WB50F has a 12x zoom and a 16MP sensor. The camera will contain NFC and Wi-Fi connectivity for sharing images easily. It also has a Tag&Go feature that integrates the camera with smartphones simply tapping devices. Apart from hassle free transfer of pictures, autoshare can also be used to backup images and the RemoteViewfinder can be used to click images from the camera, via the aired smartphone.
Samsung's latest travel zoom compacts are the WB50F and WB35F. In terms of features, the WB35F and and the WB50F are almost identical. It also comes with a 12x optical zoom and 16MP CCD sensor. Both the above mentioned cameras are available in multiple colour options including red, white, black and purple.
Meanwhile, the WB350F comes in white, black, brown, red and blue colours and has a 16MP BSI sensor. The camera can record FullHD videos at 30fps and features a 3-inch Hybrid Touch LCD Screen.
Finally, Samsung has also introduced the WB1100F, which boasts off a 35x optical zoom and a 25mm wide angle lens. It also features a 16.2MP CCD sensor with an ISO range of 100-3200. Surprisingly, the camera shoots in JPEG format only and HD recordings are done at 720p at 30fps. The camera will be available in black and red colour variants.
The price and availability of the cameras were not available right away. For more information click here.
Source: Samsung