It was weird that when most camera manufacturers were launching their mirrorless cameras, Canon chose to sit out of the race and release the G1X instead. Many wondered if Canon even cared to depart from its usual course into this new segment and within a few months, rumours spread about a mirrorless prototype. Canon Inc. has finally put those rumours to rest with the Canon EOS-M, the Japanese camera giant's debutant in the mirrorless segment.
The EOS-M resembles the build profile of the S100, slim and compact, which can throw one off when they think of it as a mirrorless camera. But inside, it packs quite an impressive portfolio of tech. For starters, it has an 18MP CMOS sensor, the same one found in the recently launched EOS-650D, which means it sports the same hybrid AF as well. It even has the same Digic 5 processor accompanying the sensor, making the imaging aspect of this camera identical to those of the 650D.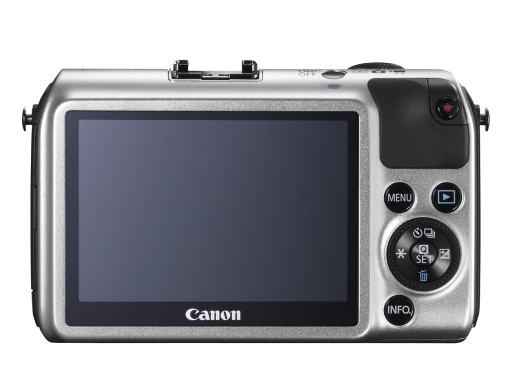 Choosing to go with a compact form factor means compromising on dials and buttons, and that is definitely the route the EOS-M has taken. On the other hand though, it comes equipped with the same multi-touch enabled touchscreen found on the 650D (which we love, read our hands on!) Doing away with the dials and buttons doesn't mean Canon has eliminated manual shooting. The camera can be used in M, Av or Tv modes, not just for stills but while shooting video as well.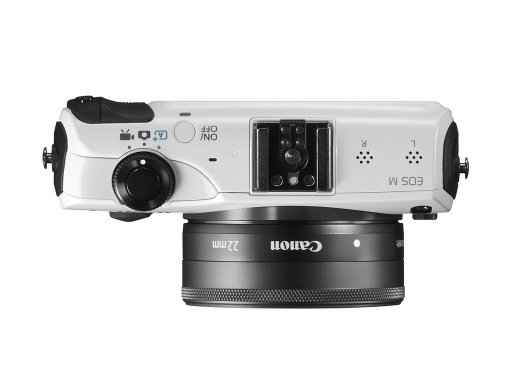 The EOS-M has a proprietary lens mount aptly titled "M" (we think to denote 'mirrorless'). To start with, Canon has introduced a 20mm f/2.0 prime lens along with an M-variant of the popular 18-55 kit lens, but featuring the new STM motor instead of USM. Canon also introduces a new speedlight, the 90EX flash unit which ships standard with the EOS-M (note that there is no on-camera flash here) and if you've been a Canon loyalist, there is even a lens mount adapter so you can use your EF mount lenses with the EOS-M.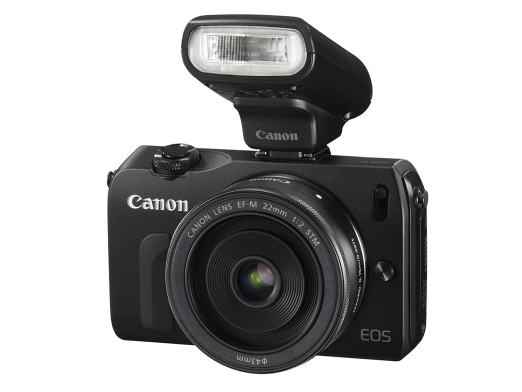 The EOS-M will be available in October for $799 (body 20mm f/2.0 kit lens) while the 18-55mm lens and the EF mount can be had for $300 and $200 respectively. So far, there is no word on availability or pricing in India, but we can expect that information to come by soon.