BenQ has been quietly releasing cameras with good features for those who are on a strict budget, and the tradition continues with the GH650 and GH210.
BenQ has released two new cameras into the Indian market, the GH650 in the superzoom category and the GH210 in the point and shoot category.
The BenQ GH650 is designed as a bridge camera and should be appealing to those who are looking for a high zoom on a budget, while the GH210 should appeal to those looking to stay classy on a budget.
The BenQ GH650 (seen below) offers a 26x optical zoom range (22.3-580mm equivalent) with an aperture range of f/3.1-5.9 and optical image stabilization. On the inside, it houses a 16 megapixel, Panasonic made CCD sensor. The GH650 is capable of a super close macro range of 1 cm and supports video recording up to 720p at 30 frames per second. It also has a 3-inch LCD on the back with a 460K dot resolution.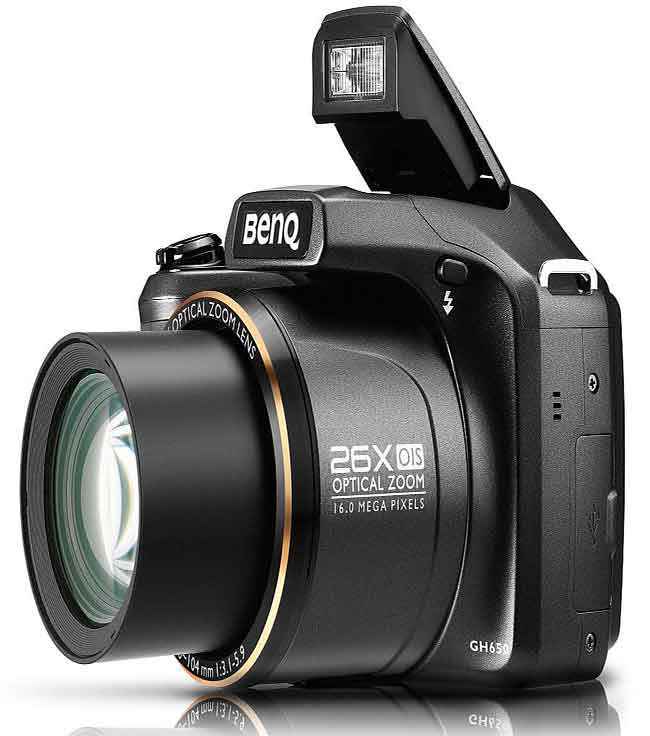 The BenQ GH210 (seen below) is has a completely different form-factor when compared to the GH650. The GH210 is a slim point and shoot with a 12.5x optical zoom (24-300mm) and an aperture range of f/3.0-5.9. The imaging aspects are provided courtesy a 16 megapixel Sony made sensor capable of the same 1 cm macro range and 720p recording. Along with that, the camera also comes with built-in shooting modes such as Color Filter mode, Color Accent (selective color) and panorama.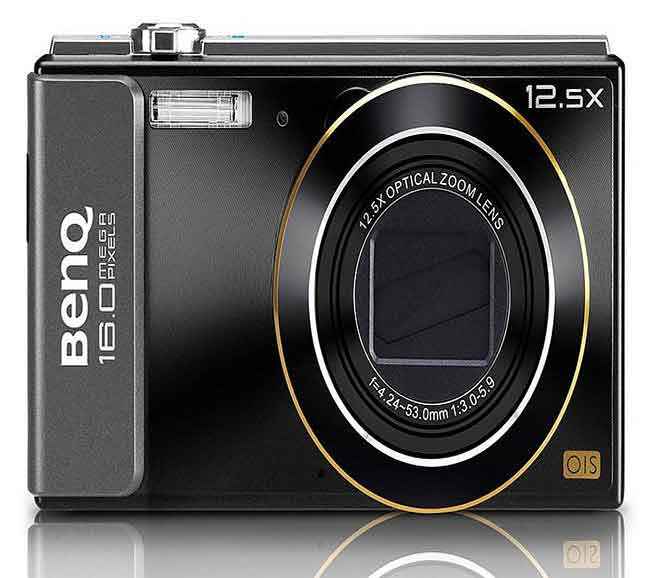 The BenQ GH650 is available in black colour at a price point of Rs. 11,990 (MRP), while the BenQ GH210 is available in red colour at a price point of Rs. 7,490 (MRP).