DC Comics has announced a free, global, virtual convention called DC FanDome. The virtual convention will be taking place on 22 August 2020 and will be accessible only for 24 hours.
Based on the blog from DC Comics, the convention will be showcasing a plethora of content with announcements from WB Games (new Batman game *wink-wink*), Film, TV and Comics. You would also get to hear from the cast and creators behind some of your favourite and upcoming feature films and TV series, which includes The Batman, Wonder Woman 1984, Zack Snyder's Justice League, SHAZAM!, Black Adam, Watchmen and The Suicide Squad to name just a few. Basically, everything DC Comics related in one-day!
Unlike other digital events such as Geoff Keighley's Summer Game Fest, which are linear in fashion, this one is a convention. So, as a fan, you get to explore and pick and choose your route for the next 24-hours. DC Comics has also released an event map for the venue which includes sections such as DC Hall Of Heroes, DC WatchVerse, DC YouVerse, DC KidsVerse, DC InsiderVerse and DC FunVerse. DC Hall Of Heroes is the epicentre where all the special programming, content reveals and exclusive panels with regards to films, games and comics is expected to happen. This section is available to access and watch in several different languages including English, French, German, Italian, Japanese, Korean, Chinese, Spanish and Brazilian Portuguese.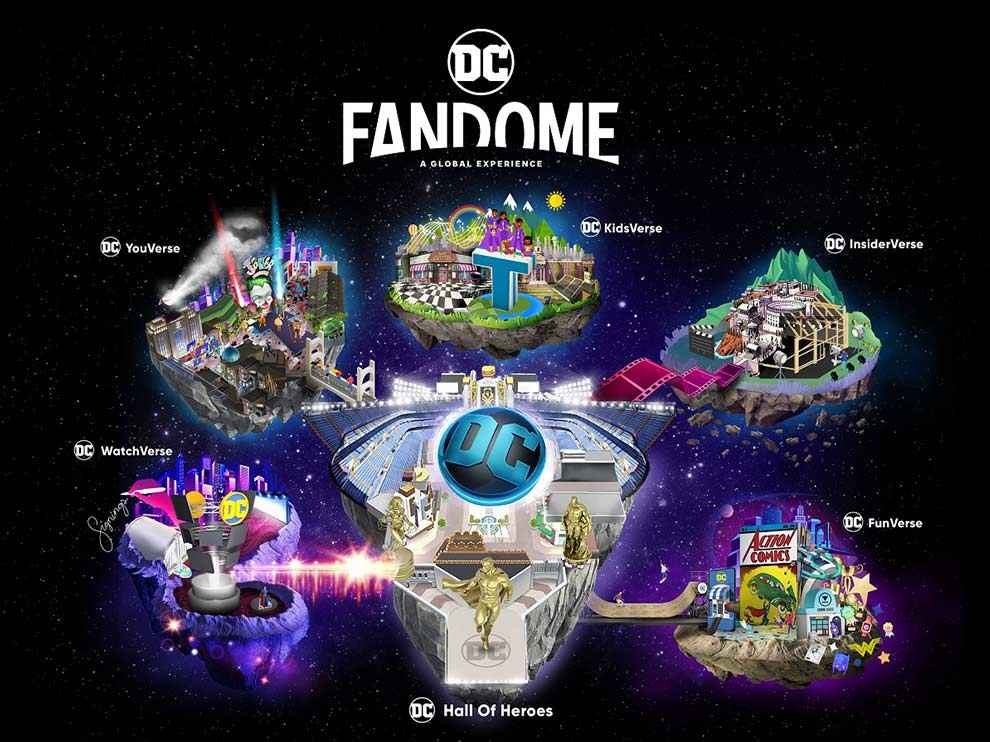 The DC WatchVerse would require you to sit back and join other virtual audiences to watch hours of must-see content including panels, exclusive screenings and never-seen-before footage from the cast and creators from DC Films, TV and Games. DC YouVerse is the fan section of the virtual convention where they will be showcasing fan arts and cosplays from around the world. DC KidsVerse is basically the kids section of the convention where they will be showcasing a bunch of family-friendly stuff for younger fans. DC InsiderVerse will be taking you on a ride through the creative insides of DC Comics and will also include a centrepiece video featuring the legendary artist and DC CCO/Publisher Jim Lee, President of DC-Based Film Production Walter Hamada and the creator of the DC TV Arrowverse, Greg Berlanti, who will be giving a 101-style introduction to the DC-Multiverse. Finally, you have the DC FunVerse which will include a whole bunch of DIY activities, cool shareables, digital giveaways and a merchandise store including some limited-edition exclusives.
DC FanDome will be accessible for 24 hours at DCFanDome.com and will let you pick and choose your route, thereby providing a convention-like feel to it. Although this event in itself is not part of the Summer Game Fest, the games section from Warner Bros. Games is, as revealed from its Phase 1 line up. Additionally, feel free to sign up to watch and keep up to date with the Summer Game Fest here.