Crypto trading in India received an unexpected twist as the largest lender in India - State Bank of India (SBI) baned the use of its UPI platform for the transactions related to crypto exchanges. It has also asked the payment processors to disable the option of SBI UPI on their platform as well.
The National Payments Corporation of India (NPCI) developed Unified Payment Interface (UPI) is a Reserve Bank of India (RBI) regulated instant-payment system. It allows instant transfer of money between any two bank accounts.
Snowball Impact of SBI Banning UPI for crypto?
It is being said that this decision of SBI comes after many banks imposing similar bans on Crypto Trading in the past few months. HDFC Bank, in May, had warned investors against dealing in virtual currencies, including bitcoin. A media report also stated that ICICI Bank informed a few payment gateways to shut off its net banking services for those users who were trading in cryptocurrencies.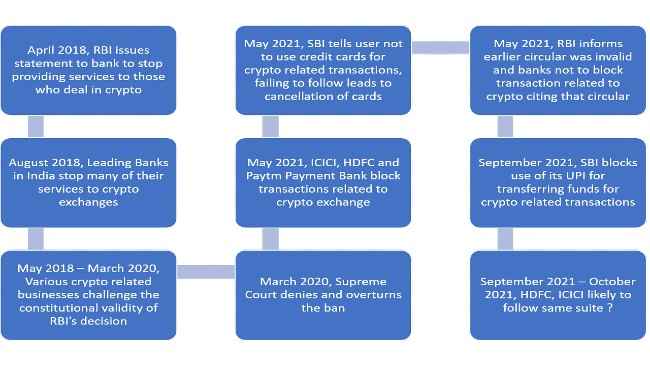 With this ban from SBI, not only SBI account holders, but many other users will not be able to buy or sell crypto including the most famous - Bitcoin, by transferring funds using UPI, as none of the processors which handle funds for exchanges will be unable to receive money sent for crypto purchases on their SBI accounts.
What is surprising is that the move comes months after the Reserve bank of India (RBI) issued a clarification to banks asking them not to block crypto exchanges over an earlier "invalid circular".
While the crypto traders were enjoying the possibility of cryptocurrency being treated as a commodity through the new yet to be introduced Crypto Bill, and Union Finance Minister Nirmala Sitharamana saying that, "We are not saying no to cryptocurrency", this shift in the attitude of India's largest banks disappoints crypto exchanges and the traders in the unregulated market.
After SBI's recent decision, one of the few payment avenues left for crypto exchanges has been shut off. When SBI was asked more about the decision, one of the spokesperson just said that, "It is the policy of the bank not to comment upon matters relating to the subject matter."
Traders are now restricted to use E-Wallet services to continue crypto trading but the increasing wallet charges and the fund transfer limits discourages them to use these services. They thus usually prefer UPI in the absence of other payment modes like credit and debit cards, NEFT (national electronic fund transfers) and net banking.
Uncertain days Ahead for Cryptocurrency Investors!
The Reserve Bank of India Governor, Shaktikanta Das recently said the Central Bank had conveyed to the government its "serious and major" concerns around crypto and its financial stability. For crypto investors, his comments come at an inopportune time with the Union Cabinet just weeks away from taking up a bill to regulate virtual currencies and their fledgling market in India.
India has nearly 1.5 crore investors who hold crypto worth Rs 15,000 crore — and an increasing number of people are looking to get into the space, especially following the Bitcoin price rally over the last year. Nearly 350 Indian startups are operating in the cryptocurrency field, and its related blockchain space.
The largest domestic crypto trading platform, WazirX, has already been impacted by the decision as the processing agency follows the directive of SBI. Experts also indicate that the payment processors may stop accepting payment for other exchanges as well, unless SBI does a rethink.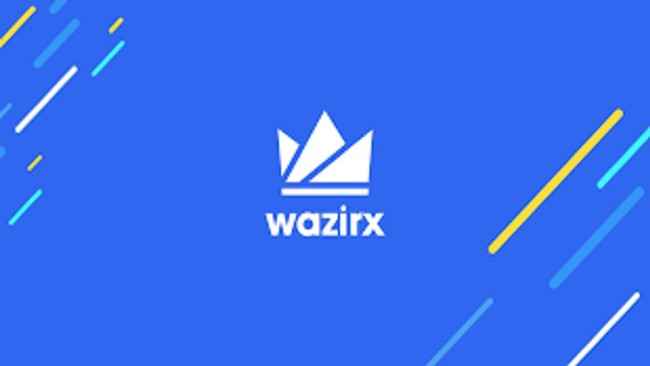 When WazirX chief executive Nischal Shetty was contacted he said, "We're trying to discuss and put forward our points to SBI. WazirX follows KYC (know your customer) norms and AML (anti-money laundering) policies. Being the largest crypto exchange in India, millions of Indians are currently affected due to this move by SBI. We look forward to a positive resolution soon."
After SBI's decision, many banks may be reluctant to onboard crypto merchants on their respective UPI platforms.
While there has been no explicit direction from RBI to disallow payments for crypto trades, banks and other several payment gateways have sensed the unstated regulatory stance on cryptos. In the course of meetings, RBI officials have voiced their reservations on cryptos, according to the senior bankers.
Significantly, the National Payments Corporation of India (NPCI), which developed UPI, has refused to block fund movements for cryptocurrency trades.
Disclaimer: This article has been authored by a member of our Digit Squad community.
For more technology news, product reviews, sci-tech features and updates, keep reading Digit.in or head to our Google News page.