Dogecoin is in the middle of a Trademark fight
Dogecoin (CRYPTO: DOGE) is a dog-themed cryptocurrency released on December 6, 2013, as a joke, is now in the centre of a trademark war between several institutions, according to a report by The Wall Street Journal.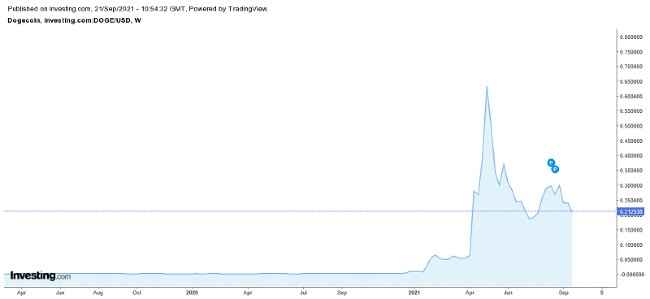 Dogecoin Foundation, a Colorado non-profit organisation co-founded by Billy Markus and Jackson Palmer, has now filed an official claim with the US Patent and Trademark Office. The report adds that there are a dozen other applications filed at the Trademark office, who, too, are in the race to claim the exclusive rights of the Dogecoin brand. The Colorado-based non-profit organisation was formed in 2014, but they did not file an official claim with the Trademark Office until late August 2021.
Dogecoin Trademark fight - How did it begin?
The Dogecoin foundation had been defunct for several years and was re-established in August 2021. In these years, the foundation did not file a claim for the trademark, even though many institutions were copying its name and had filed a claim for its trademark. One such organization is Moon Rabbit AngoZaibatsu LLC.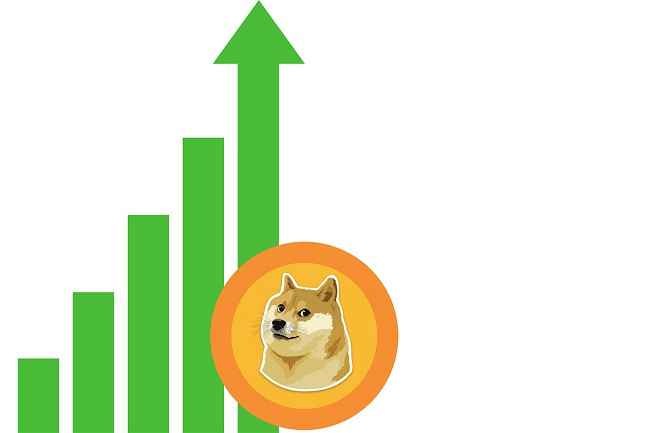 According to WIPO, "A trademark is a sign capable of distinguishing the goods or services of one enterprise from those of other enterprises. Trademarks are protected by intellectual property rights."
The Impact of Dogecoin Trademark fight
The Trademark fight shows that Dogecoin is getting a lot of attention from several institutions. Though the cryptocurrency was created as a joke on the crypto world, it would not be considered as a joke anymore, as a dozen of institutions have applied for its trademark at the US Trademark office.
Billy Markus, the co-creator of Dogecoin and one of the board members of Dogecoin Foundation, told Benzinga that the foundation was worried about "trademark trolling." Trademark trolling is the practice of registering a trademark without intending to use it. "anything new trying to claim the trademark of Dogecoin is doing so in bad faith," Markus told the publication.
In 2021, dogecoin received massive support from Tesla (NASDAQ: TSLA) and SpaceX CEO Elon Musk and has become the fifth most traded cryptocurrency. In August 2021, Dogecoin had the fourth-largest 30-day trading volume of all cryptocurrencies. As of September 21, Dogecoin is the ninth-largest cryptocurrency with a market capitalisation of $ 27.73 billion (₹ 20.41 lakh crore) and Doge tokens traded at 21 cents (₹ 15.46).
For more technology news, product reviews, sci-tech features and updates, keep reading Digit.in or head to our Google News page.