Highlights:
Volvo to equip its cars with in-car cameras and sensors
These cars can detect signs of drink-driving and take appropriate action
Volvo to also reduce top speed on its cars to 180 kmph
In what can be considered a bold move by a car maker towards an age-old problem with driving, Volvo Cars announced a couple of days ago that it would take concrete steps to address issues of intoxication and distraction while driving. The Swedish car maker believes these issues should be solved by installing in-car cameras and sensors to monitor the driver and let the car intervene if it detects signs of inebriation or distraction. Volvo also wants to limit the top speed of its cars to 180 kilometres per hour in models made in and after 2021.
Examples of drink-driving and distracted driving, Volvo says, include a complete lack of steering input for long periods of time, drivers with eyes closed or eyes looking away from the road for extended periods of time, slow reaction times, and weaving across lanes. The company went on to announce that all Volvo models would be built on Volvo's scalable SPA2 vehicle platform starting from early next year and that they would all include in-car cameras and sensors. If the car detects inebriation or distraction, it will be equipped to intervene by either limiting the car's speed, alerting Volvo on Call assistance service, or finally, slowing the car down and parking it safely.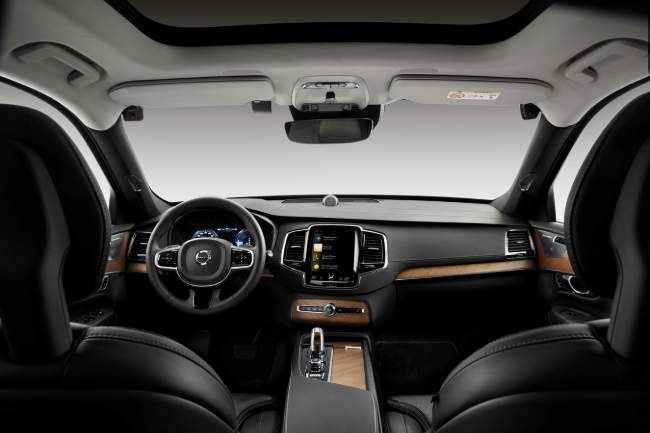 In addition to the new in-car sensors, Volvo announced that it would limit the top speed on all its cars to 180 kilometres per hour from 2021 in order to send a strong message about the dangers of speeding. "There are many accidents that occur as a result of intoxicated drivers. Some people still believe that they can drive after having had a drink, and that this will not affect their capabilities. We want to ensure that people are not put in danger as a result of intoxication," commented Trent Victor, Professor of Driver Behaviour at Volvo Cars.
The company stated that it was open to having a conversation about car makers having the right (or even the obligation) to make such changes to a car's design. Volvo also revealed something called the Care Key, which allows drivers of Volvo cars to impose a speed limit on their car before lending it to others. The Care Key feature should be available in 2021 Volvo models or later.
Inline image courtesy: Volvo Cars
Related Read: Tesla Model Y announced