Want to modernise your banking loan application?
Build an application that analyses credit risk with #IBMCloud Pak for Data on #RedHat #OpenShift
Click here to know more
Advertisements
At this year's Auto Expo, Tata took the covers of its two new concept cars, the H5X concept SUV, and the 45X concept hatchback. Both these cars feature the company's Impact Line 2.0 design language and look quite sharp. The H5X concept brings technologies from Jaguar and Land Rover to the Tata's own vehicles. The car uses the Land Rover L550 platform and will be available in five and seven seater formats. While there are no details regarding engine capacities or even other specifications about the car, it's possible that a production version of the car could make its debut as early as 2019.
The H5X SUV concept features high-set LED headlights, a large fog lamp housing and the 'humanity line' which connects them all with the grille, which makes the car quite a looker. The rear of the SUV is equally appealing.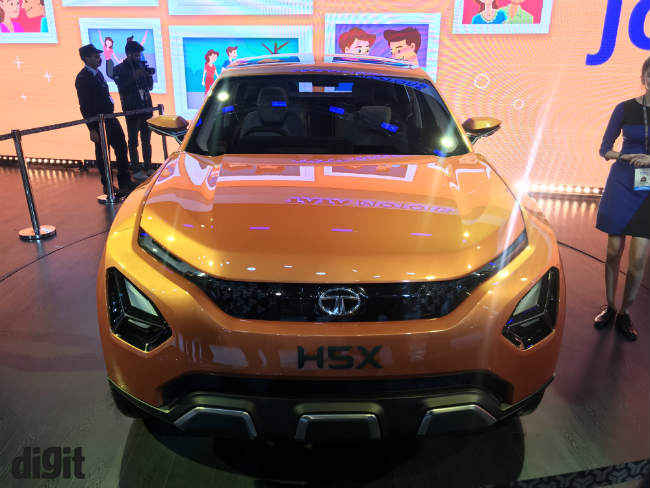 Same can be said about the 45X hatchback concept. Unlike H5X's bold design and bulkier stance, the 45X looks more agile, slimmer and sporty. The 45X also features LED headlamps and a set of DRLs which are set below the headlamps. The car uses a large wheelbase and has bigger wheel arches with blackened A and B pillars. The back of the car looks even better and quite Futuristic. Both the H5X and the 45X showcase a more premium approach by Tata in the respective segments.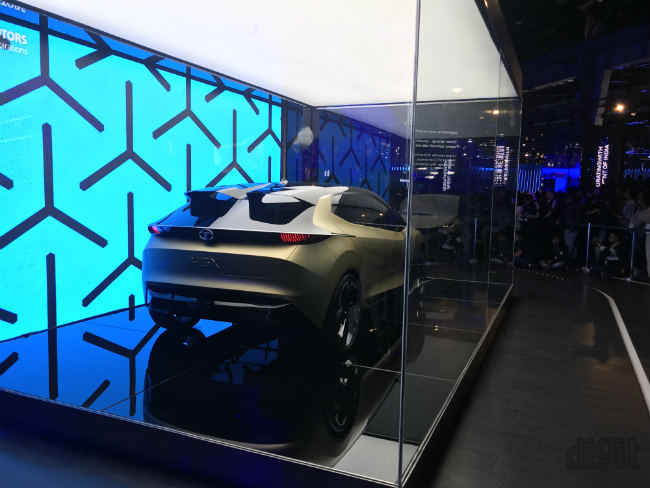 We also saw the Tata Racemo concept at the booth, which is a two-door sports coupe from the company. Featuring a 1.2L three-cylinder engine, Tata claims that the car churns out 187 horsepower. From what we know only 250 units will be manufactured and it's featured in the game, Forza Horizon 3, on the Xbox One video game platform.