Mercedes Benz has introduced the new 9-speed transmission on its new E-Class sedan in Europe. The 9G-TRONIC is currently only available on the E 350 BlueTEC version, and replaces the 7G-TRONIC transmission. Mercedes says that the additional two gears and the redesigned transmission directly improves fuel efficiency and reduces carbon emissions and external noise by 4dB. This transmission has been produced by Mercedes in-house, and will be available on select models soon. However, the company doesn't plan to pack this in all models across the various series'.
It is clear that the designers had focused on making the package as lightweight and compact as possible, despite the fact that there were two additional gears to pack in. "In the case of the 9-speed automatic transmission, the development engineers also focused on the area of "compact lightweight construction". Despite two additional gears and a maximum transferable torque of up to 1000 Newton metres, the new automatic transmission requires as little installation space as its predecessor and, in addition, is lighter. The two-piece housing design has been retained: the torque converter housing is made of lightweight aluminum, while the transmission housing with weight-optimized plastic oil pan is made of an even lighter magnesium alloy."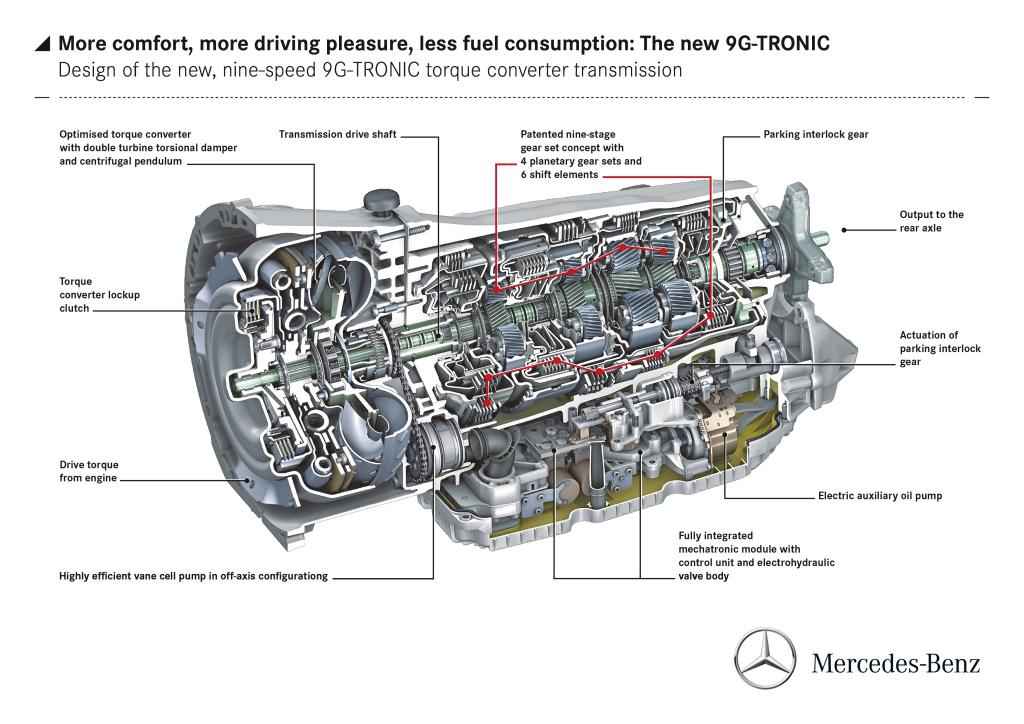 Mercedes details the 9G-TRONIC transmission. This was developed in-house.
The E 350 will also feature the Start/Stop system in an attempt to maximize fuel efficiency. The E 350 BlueTEC is powered by a 3.0L Diesel V6 power plant, producing 248HP (252PS).
The broader gear ratios mean that you can drive at high speeds with lower engine revs, giving benefits of fuel efficiency as well as lower emissions and noise. The 9G-TRONIC can also bypass a couple of gears during acceleration or slowing down, depending on throttle position.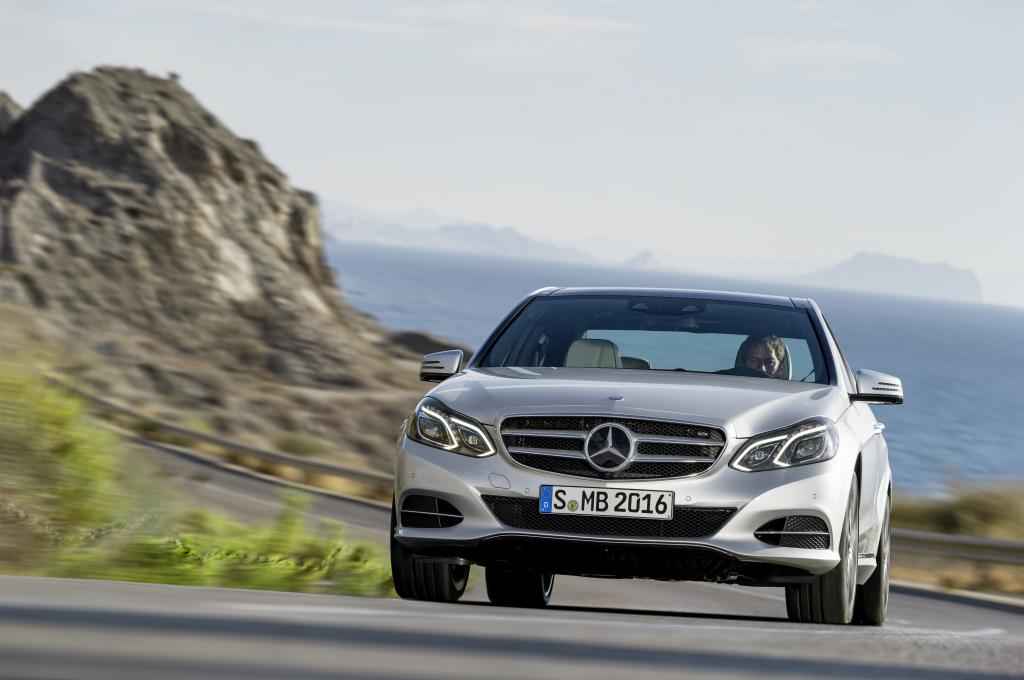 The Mercedes E 350 BlueTEC variant is the first to get the 9G-TRONIC transmission.
However, the E 350 BlueTEC isn't the first vehicle to feature the 9-speed transmission. Land Rover has already confirmed that the Range Rover Evoque will get ZF's new 9-speed transmission. Earlier this year, Ford and General Motors had announced that they will be jointly working on 9-speed and 10-speed automatic transmissions for their vehicles.
Source: Daimler