Mercedes unveiled three new cars at including one electric concept called the Concept EQ at the Auto Expo today. However, the highlight of the three was the new Maybach S650. The 2.73 crore luxury sedan was described by CEO and MD of Mercedes Roland Folger as a "Mahal on wheels". There was a smaller version of the Maybach as well, called the S560, which is priced at 1.94 crores. Both represent the top end of the luxury lineup from Mercedes in India. The third car the German automaker unveiled was the new Concept EQ electric car. The car made its debut back at the Paris Motor Show in 2016 and is powered by a dual-electric drivetrain. Mercedes claims that the theoretical max-range of the car is about 500 Kms.
The Mercedes Maybach S650 features a 6L V12 engine, which churns out 621hp @ 4,800-5,400rpm. However, the power is not the main aspect of this car. Maybach is all about luxury and this is the most luxurious car Mercedes has on offer. The company will be making the car in India and is BS IV compliant. The company is working with the philosophy of 'The Best Keeps Leading'.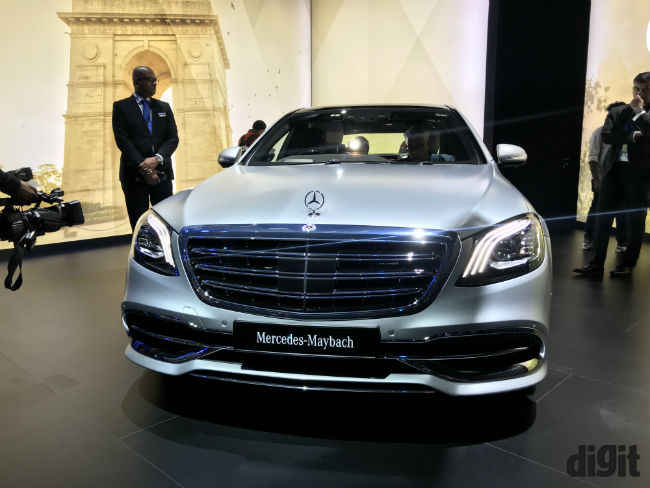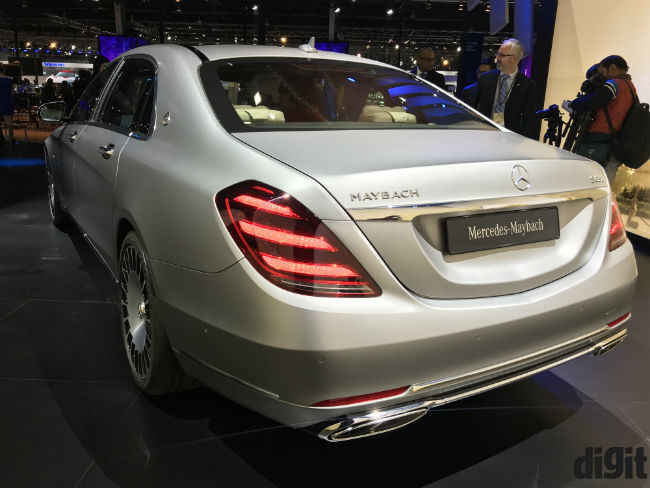 The EQ concept is an all-electric SUV, which supports wireless charging, and permanent all-wheel driving. It will be a connected car and will incorporate autonomous driving technology.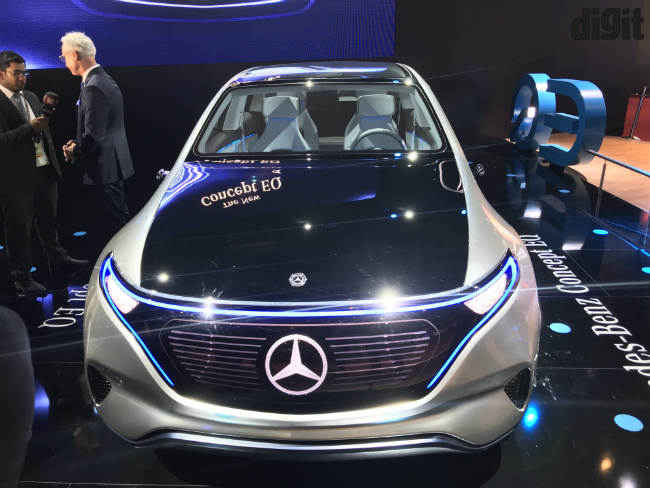 Mercedes also showcased the E 220 d wagon, which will be made available in India. It is an all wheel drive car with a 2.0-liter four-cylinder engine with a nine-speed automatic transmission. The car comes with height adjustable air suspension and features an electrically assisted power steering.