Highlights:
Maruti Suzuki Wagon R EV will come with DC fast charging support
It will charge the EV up by 80 percent in under one hour
The Wagon R EV is expected to be launched in India by 2020
By now, the theory that Maruti Suzuki will launch an electric version of the popular tallboy Wagon R for the Indian market sometime in 2020 is fairly well established. According to numerous reports, the car maker currently has a fleet of fifty Wagon R EVs on test across the country. According to a fresh report by Autocar India, the car will support DC fast charging, in addition to AC charging, thereby decreasing the EV's charging time considerably.
If the information from Autocar India's report is correct, the DC fast charging feature will juice up the Wagon R by 80 percent in just under an hour, while the regular AC charging will take 7 hours to complete. Images leaked so far of the Wagon R EV reveal two different charging ports on the car's body: the AC charging port in the front and the DC fast charging port in the rear. With the convenience of fast charging, it's not hard to imagine Indian cities quickly filling up with Wagon R EV taxis.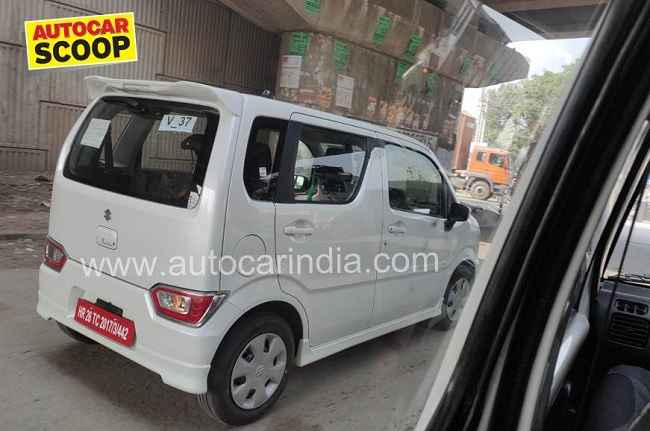 Autocar India says that the Wagon Rs seen in the spy images are prototypes and that the final version of the car will look different. In fact, it's possible the final version of the Wagon R EV greatly resembles the outgoing petrol-powered model. That's because Maruti may not want to invest too much in redesigning the car when the big task at hand is to create an EV for the masses. So, the only thing different about the Wagon R EV could be its powertrain (and the price).
Maruti Suzuki launched a new generation of its popular Wagon R only last month at a starting price of Rs 4.19 lakh. Unlike the previous generation, which was powered solely by Maruti's 1.0-litre K10 series engine, the new generation comes with an extra engine option: the bigger 1.2-litre K12 series engine that powers larger models like the Baleno and Swift. There's no word yet on how much the new Wagon R EV will cost when it launches next year but sources say it could be priced under Rs 7 lakh. We'll keep our fingers crossed until then.
Inline image courtesy: Autocar India
Related Read: Apple's Project Titan electric car could actually be a van