Maruti Suzuki has introduced Nexa Service, in a bid to continue its premium customer service experience under its Nexa outlets. With Nexa Service, Maruti Suzuki aims to incorporate modern technology to give users a more transparent understanding of the services. It will also give a thorough health 'card' to explain key technical parameters of the car, give live status of components, project estimated costs, and if one wishes, see a live feed of the car's services.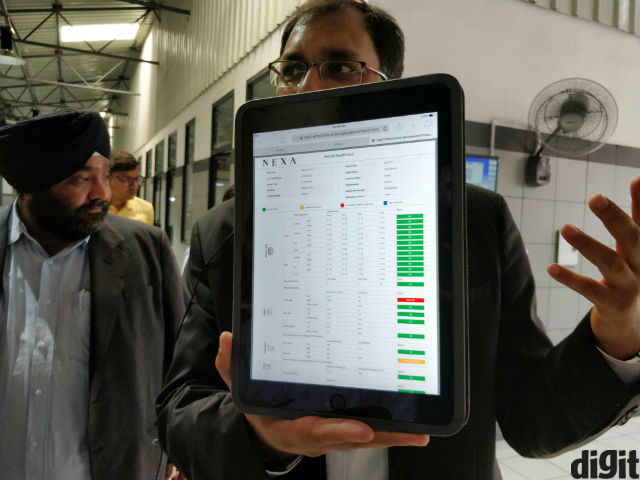 The company aims for a seamless overall experience for owners. The Service centre gates will open automatically by scanning the car's RFID bars, and post welcome, a digitised record on a tablet will show the history of the car's servicing, live details on the car's components, and their present status. This, in turn, will provide a projected expense sheet that can then be approved by the customer. As the company states, "NEXA, which has redefined the car purchase experience since its launch by Maruti Suzuki two years ago, is now set to take the car service experience to a new level. Using design, technology and experience, NEXA Service will take forward the original promise of pampering, innovation, "global" and excitement for car customers."
"Customers can look forward to plush workshops that carry forward NEXA's design theme of "prestigious monochrome." Use of digital technology will ensure a seamless and personalized – welcome to each customer, with a dedicated service manager from start to finish. A premium lounge equipped with digital display will enable the customer to monitor the progress of his car, while large glass walls will allow him to view it live as it is serviced on the shop floor, all this in a relaxed and comfortable setting. Technology will be leveraged to enhance transparency, providing the customer information on nature of jobs being undertaken and costs in a convenient and paperless form."
The Nexa Service centre is now active for buyers of cars being sold from Nexa outlets, including the S-Cross, Ciaz, Baleno and Ignis.