Jaguar Land Rover's UK-based research team has revealed demonstrations of remotely controlling a Range Rover with a smartphone app. The demonstration reveals a Range Rover research vehicle being 'driven' from outside, across tight corners, uneven terrain and reversing out of a parking lot.
This technology, still in prototype stage, will rely on sensors housed in the Smart Key of the vehicle. It will activate only within ten metres of the vehicle, and halt the vehicle once the smartphone is too near to the car. The driver can walk beside his vehicle at a maximum speed of 4mph, and be his own guide for turning angles, tight roads and uneven terrain. This feature will also work in a parking lot, where cars are often parked so close that opening doors become an ordeal. Drivers can walk up to their car and manoeuvre it out of the place. The smartphone app designed for the technology will have controls for steering, throttle, braking and shifting between high and low ranges.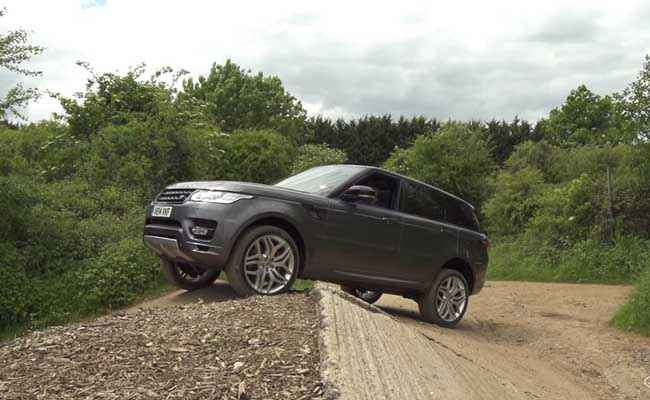 Land Rover is also working on a technology called 'Multi-Point Turn' for the Range Rover Sport, that can turn the car by 180 degrees and towards the opposite direction. The car will be fitted with sensors and given autonomous control to steer, accelerate, brake and shift gears. These will let the vehicle avoid pedestrians, other vehicles and road limitations, and make as many turns and shifts needed to complete the turn in unfavourable driving situations like dead ends or three-point turns on a congested road.
In the press release issued by Jaguar Land Rover on its website, its director of Research & Technology, Dr. Wolfgang Epple, said, "Research into technologies like these won't only help us deliver an autonomous car. They will help make real driving safer and more enjoyable. The same sensors and systems that will help an autonomous car make the right decisions, will assist the driver and enhance the experience to help prevent accidents. Autonomous car technologies will not take away the fun of driving."
Additionally, JLR is also developing advanced sensor-based technology to enhance autonomous cars for the future. This developing technology will rely on a host of sensors including radar, LIDAR, ultrasonic sensors, cameras and structured light technology, to allow a vehicle to autonomously control itself on various terrains, driving conditions and weather.