Want to modernise your banking loan application?
Build an application that analyses credit risk with #IBMCloud Pak for Data on #RedHat #OpenShift
Click here to know more
Advertisements
With this year's CES (Consumer Electronics Show) just around the corner, automakers have begun to announce what visitors can expect from their stalls. Hyundai, which is poised to launch the Aura mid-range saloon in India, will showcase what sounds like the concept version of a flying car. Honda, on the other hand, has an array of new mobility technologies to demonstrate. Just so you know, CES 2020 will take place in Las Vegas, Nevada from January 7 to 10.
Built as part of Hyundai's Purpose Built Vehicle (PBV) initiative to create unique, highly customisable vehicles that drive themselves, Hyundai's flying car concept is called Personal Air Vehicle (PAV). The popular Korean car manufacturer says it will work in combination with its Urban Air Mobility (UAM) landscape to free motorists from road congestion. From what the company says in its press release, we believe it will be a new kind of hovercraft for the common road user.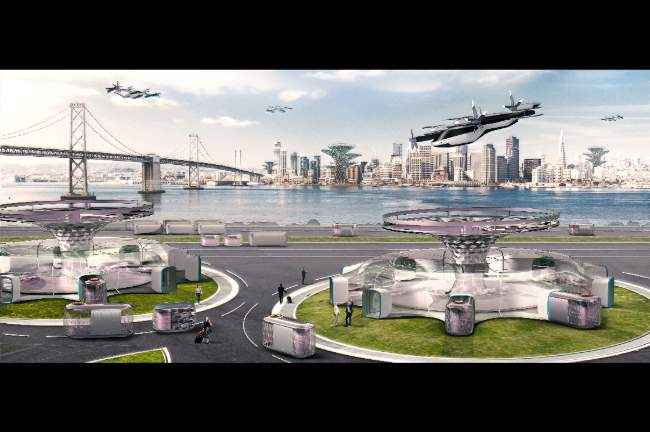 Hyundai's depiction of its Personal Air Vehicle (PAV)
Japanese car maker Honda, on the other hand, has a long list of new mobility technologies to show off. For example, the Honda Energy Management Concept is designed to show how portable automotive battery packs can double as a power source for homes. Honda will also showcase the ESMO (Electric Smart Mobility) personal mobility concept vehicle for the first time in the US. SAFE SWARM is a prototype safety system that can warn drivers of pedestrians that aren't in direct line of sight around corners.
Honda's list of concepts for this year's CES doesn't end there. Part of the Honda Xcelerator open innovation programme, Smartphone as Brain involves clever use of a smartphone in a road vehicle to reduce the user's concentration while operating certain vehicle controls. Houndify, which is made in collaboration with SoundHound, is Honda's version of Amazon Alexa or Google Assistant. It will respond to the custom wake word, 'OK, Honda'. Apart from this, Honda will also showcase some new mobility technologies that involve the use of virtual reality and augmented reality.
Hyundai Booth: Mandalay Bay South Convention Center 2F Oceanside B (January 6 only, at 3PM)
Honda Booth: #7900 in North Hall at the Las Vegas Convention Center (January 7 to 10)