Key Highlights:
NVIDIA introudces DRIVE AutoPilot at CES in Las Vegas
Calls it the world's first commercially available Level 2+ automated driving system
The system uses NVIDIA's Xavier SoC
It seems NVIDIA has been working on something much larger than the RTX 20 series of graphics cards. The American technology company announced a new technology called DRIVE AutoPilot yesterday at CES. According to NVIDIA, it's the world's first commercially available Level 2+ automated driving system. NVIDIA expects DRIVE AutoPilot to go into production next year.
The DRIVE AutoPilot system employs a combination of hardware and software to enable cars to drive themselves. Hardware comes in the form of NVIDIA's Xavier system-on-a-chip processor and numerous cameras. Scalable software comes in the form of NVIDIA's latest DRIVE software, which processes many deep neural networks (DNNs) for perception. The system is capable of handling highway merges, lane changes, lane splits, and personal mapping. In-vehicle features include driver monitoring, AI copilot capabilities, and in-cabin visualisations.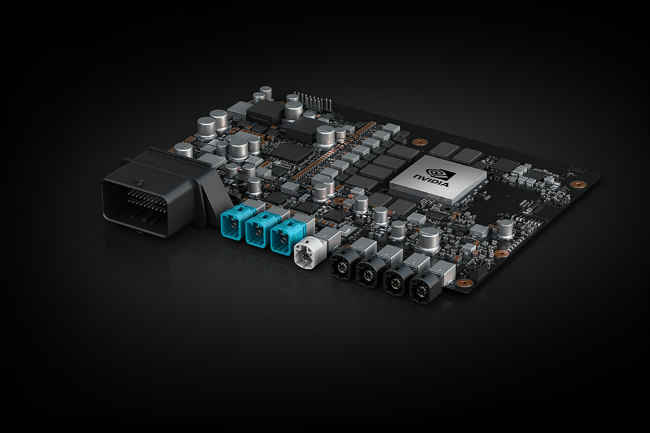 NVIDIA Xavier SoC
"Lane keeping and adaptive cruise control systems on the market today are simply not living up to the expectations of consumers," said Dominique Bonte, Vice President of Automotive Research at ABI Research. "The high-performance AI solutions from NVIDIA will deliver more effective active safety and more reliable automated driving systems in the near future,"he added.
NVIDIA Xavier, which the company considers as the heart of the DRIVE AutoPilot system, delivers 30 trillion operations per second. The software stack that uses it consists of DRIVE AV for handling challenges outside the car and DRIVE IX for tasks inside the car. Its radar, lidar, and camera systems for guidance on the road are provided by Continental. ZF ProAI is a modular hardware concept by ZF Zukunft Ventures GmbH that already makes use of NVIDIA DRIVE Xavier processors and DRIVE software.
Related Read: 10 Crazy gadgets to watch out for at CES 2019