Highlights:
Uber partner Bell unveils Nexus air taxi at CES
The Bell Nexus is capable of vertical takeoff and landing
Uber's first air taxis are expected by 2023
In April last year, we reported that Uber had plans of starting an air taxi service that would allow customers to fly to their destinations. Now, a little more than six months later, one of its travel partners is showing off its air taxi design at CES in Las Vegas. Bell Helicopter Textron Inc., an American aerospace manufacturer, unveiled a full-scale design of its air taxi, the Bell Nexus, at CES on January 7. The Bell Nexus uses a hybrid-electric propulsion system and features vertical-takeoff-and-landing (VTOL).
Bell has tied up with numerous companies to make the Bell Nexus a fully functional air taxi. Garmin International, Inc. is currently working towards the development and integration of an autonomous vehicle management system for the Bell Nexus. The two companies will come up with the avionics hardware and software necessary for flight, which includes primary flight information, navigation and communication, flight guidance, and flight management systems.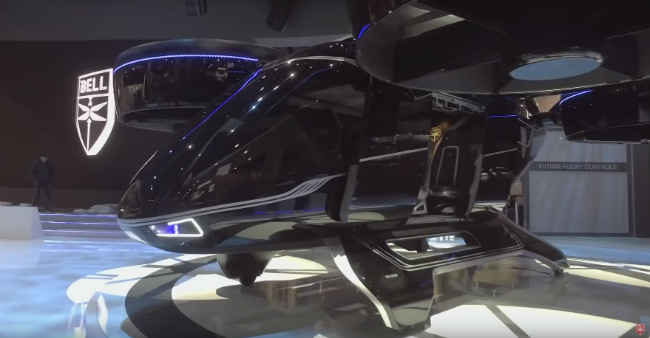 Thales, on the other hand, is taking care of flight controls on the Bell Nexus. Its solution is, according to the company, both modern and affordable. Safran is providing the hybrid propulsion and drive systems. Lastly, Moog is developing the flight control actuation systems. While collaborating with various third parties, Bell is actively collecting data from the simulators that it set up at CES to improve the flight controls on the Bell Nexus.
According to Uber, journeys that take hours on the road will take minutes in the air. The American taxi company is currently working with partners like Bell to secure VTOL-capable air taxis for its air travel fleet as part of its Uber Elevate initiative. Uber expects commercial operations of air taxis to begin in 2023 in Dallas, Texas, and Los Angeles, California. It will then expand to various cities across Brazil, France, India, and Japan.
Related Read:
CES 2019: Samsung shows off Digital Cockpit with Harman