Google India and automobile major Maruti Suzuki on Wednesday partnered to introduce an Artificial Intelligence (AI) enabled voice assistance programme for auto enthusiasts attending the 14th edition of Auto Expo in India.
According to the initiative, users will be able to access various kinds of information about the expo using Google Assistant.
Here are some of the questions you can try:
Tell me highlights of Auto Expo?
Book Me a Pass For Auto Expo?
How to Reach Auto Expo?
What are New launches at Auto Expo?
How to get a free pass for Auto Expo
Maruti Suzuki new launches?
Sing Something for me
Tell me about Swift launch
Who made you
Users must have Google Assistant installed on their Android device (available for Lollipop Operating System and above) or their iPhone to access the feature.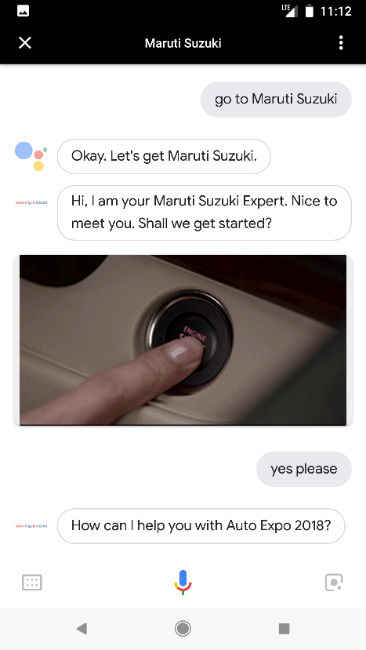 They can wake up Google Assistant by saying "OK Google", followed by "Go to Maruti Suzuki" which will be followed by a conversation with the Maruti Suzuki voice helper.
The Assistant can then answer users' queries such as details of the Auto Expo, MSIL showcase of cars among others.