Amazon has launched the dashboard-friendly Echo Auto in India for Rs 4,999. Open for pre-orders currently, the Echo Auto will ship from January 15. It uses the mobile data plan from the connected smartphone
Amazon's newest Echo device for India is the Echo Auto, which it launched in the US way back in September 2018. As the name suggests, the Echo Auto is designed to be placed and operated on the car's dashboard. Drawing power from the car's 12V power outlet while being tethered to a smartphone via Bluetooth, the Echo Auto aims to bring the convenience of the Amazon Alexa virtual assistant from the home to the car. The Amazon Echo Auto starts shipping from January 15 but is currently available for pre-orders on Amazon.in for Rs 4,999.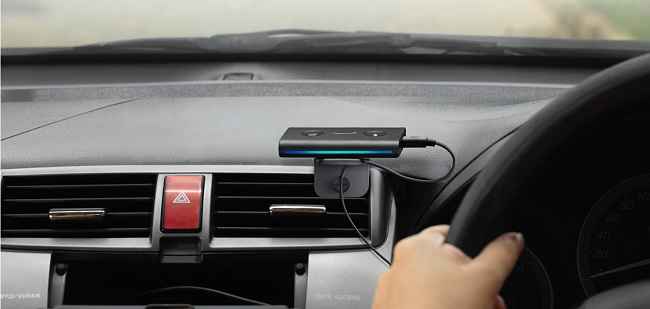 Resembling a small pack of Orbit Gum and weighing about 45g, the Echo Auto sits on the air-con vent of a car with the help of the bundled mount. The flat top side of the device is home to the Action and Microphone on/off buttons along with an eight-microphone array, which is designed to work against any noise from the road and air conditioner. The curved front side consists of a wide multi-colour light bar to show Alexa's status. The right side houses a 3.5mm audio jack for audio output and a microUSB port for power.
On the inside, the Echo Auto is powered by a Mediatek MT7697 system-on-chip and Intel's Dual DSP with Inference Engine. Like its brethren, the device responds to the 'Alexa' wake word and needs an internet connection to function. Instead of relying on Wi-Fi, which is scarce outside homes and offices, the Echo Auto uses the connected smartphone's existing mobile data plan with the help of the Amazon Alexa app. Amazon India has published a list of smartphones that are not compatible with new Echo Auto. You can view that here.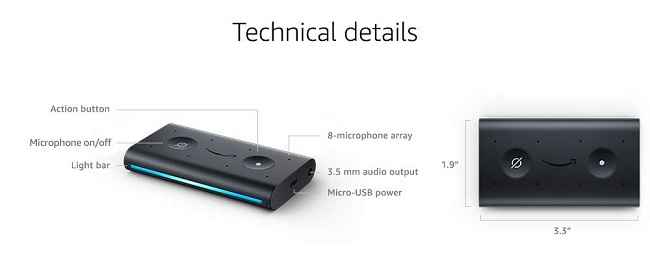 The Amazon Echo Auto has no inbuilt speaker but delivers sound (including Alexa's responses) through the car's speakers either via Bluetooth or a wired aux-in connection. Fortunately, 3.5mm aux cable of 1m length comes bundled with the device. The American multinational recently launched two other Echo devices in India, namely the wall-mountable Echo Flex and the portable Echo Input. If you'd like, you can read our review of the Amazon Echo Dot with Clock here.