Sony recently announced a brand new lens in its mirrorless E-mount lineup. The FE 24-70mm GM II (model SEL2470GM2) is the 67th lens in Sony's lineup. It is the world's lightest F2.8 standard zoom lens1 capable of leading its lens technology to deliver images in high resolution. The lens also offers a beautiful bokeh effect which is exclusive to Sony's "G Master" series.
Furthermore, the F2.8 GM II is amongst the most capable lenses in the lineup and was created for photographers, videographers, and hybrid content creators. Some of the highlights of the products include: Evolved image quality in a zoom lens that rivals Prime2 lenses, Fast and precise autofocus, Refined capabilities for creative filmmaking, Unrivaled mobility for unprecedented shooting flexibility, Reliability and improved control
Sony FE 24-70mm GM II Specs And Features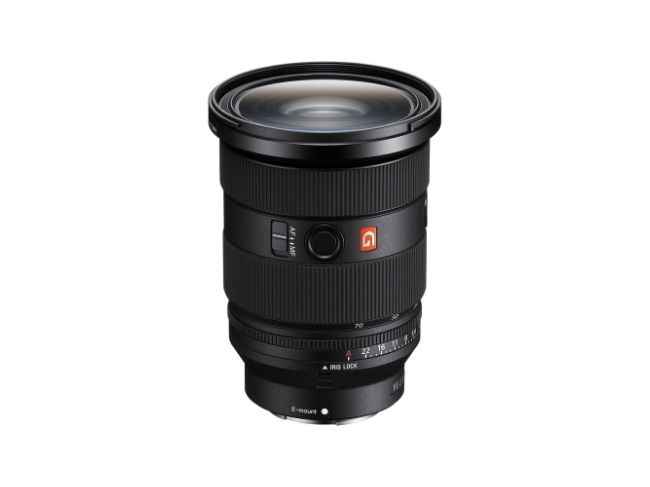 The FE 24-70mm F2.8 GM II is great for a compact yet versatile set-up and allows users to capture extremely sharp, detailed imagery for both stills and video. The new lens features high resolution across the frame—even with the aperture wide open. Speaking on the occasion of this launch Mukesh Srivastava, Digital Imaging Head at Sony India. "We have designed the FE 24-70mm F2.8 GM II around feedback from creators. Knowing the 24-70 mm focal length is extremely popular, it was imperative that we continue improving to bring our most advanced technology to such a critical lens in our customers' kit. We are happy to introduce the world's smallest and lightest F2.8 standard zoom lens."
The new FE 24-70mm F2.8 GM II was developed based on feedback from professionals to offer improved control and usability to last-gen models. The latest lens model includes a zoom smoothness switch to adjust zoom ring torque to either Tight or Smooth. Additionally, a newly added aperture ring with a click ON/OFF switch and iris lock switch. On top of that, the lens gets two customizable focus hold buttons, the focus ring that responds directly and linearly to subtle control when using manual focus. The new lens hood design also gets an opening to control circular polarizing filters (dia. 82mm). The centre of gravity back toward the mount for improved handling and operation.
Lastly, Sony has made its new lens even more portable than before. The FE 24-70mm F2.8 GM II has a weight of just 695 grams, which is approximately 20% less than the original 24-70 mm F2.8 G Master. The new lens' length is also 16 mm lens, and its overall volume is now 18% less as well.
Sony's latest FE 24-70mm F2.8 GM II is available for purchase with a price tag of ₹1.99 lakh at authorised Sony shops and other major electronics stores across India.