According to a patent awarded to Apple, the UV light sensors could come along with an ambient light sensor and infrared light sensor, which could be used to provide accurate data to the users.
This year's Apple Watch Series 4 was launched with ECG recording feature to detect irregularities in heart rhythm, as well as a fall detection feature. Apple may move a step ahead with its new generation of smartwatch and add sensors to measure the UV light intake by the wearer and advise users accordingly. This could help people prevent sunburn, premature skin aging, and even skin by warning the users that have been out in the sun and exposed to UV light for too long.
A patent granted by the US Patent and Trademark Office to Apple for "UV dosimetry and exposure alert" describes a system where UV light sensors detect sunlight and track exposure over time. With the help of data collected by the sensors, the system can then advise users on preventative measures if levels are too high. The images of "the system" provided by Apple in the patent suggest that the technology could be incoporated in future Apple Watches.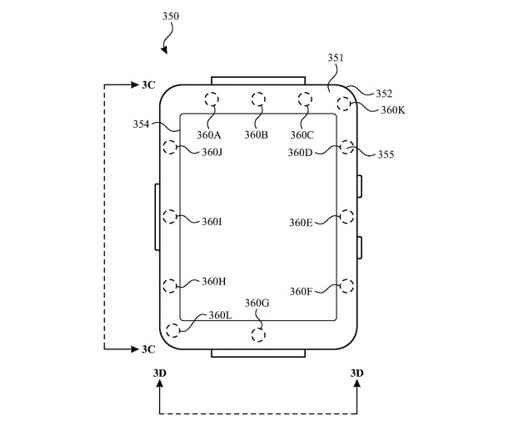 As per the image, the device with the system includes several potential locations of the UV sensors. AppleInsider reports that this system could be augmented by other sensors like an ambient light sensor and infrared light sensor which could feed more accurate data into the analyser to increase the efficiency of the system. The system is also said to be capable enough to determine whether the user is indoors or outdoors.
Apart from sunlight exposure data, the patent says, that the system could also provide "location-dependent UV index information" from weather reports which could help in prevention of skin-related diseases. Wearers could be warned in advance of supposed high-risk periods of the day, especially if they have already been exposed to the Sun for a considerable period beforehand.